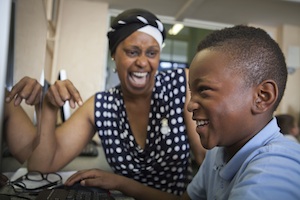 I absolutely love the new quiz elements within Vocab! The feedback I have had on this new programme is excellent. Children whose motivation was poor now are loving engaging with the new progress bars - it is helping them to self-assess.
Complete this form to access your Vocab trial.
Can't find your school? Email us
NOTE: If you previously signed up for a ReadingWise module, please sign in to your account.
*Existing ReadingWise subscriber? Contact your ReadingWise team member and they'll set you up.