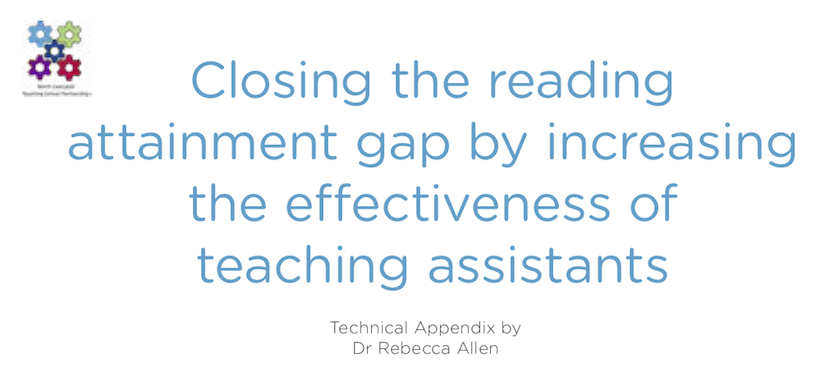 The SSIF Reading Attainment report offers compelling insight into the viability of increasing the effectiveness of teaching assistants to close the literacy attainment gap. The project was led by the North Liverpool Teaching School Partnership.
Closing the reading attainm... by on Scribd
RCT design
Almost 80% faster reading improvement than control
9.5m average impact
Please complete the form and we'll send you the report straight over.