What is ReadingWise Zip?
Zip is ideal for children aged 5 - 7 learning to decode and is also a useful phonics intervention for all ages. As an adaptive learning programme, using a smart algorithm, it understands when a child has mastered a letter-sound correspondence. This means that Zip is personalised, allowing children to learn at their own pace and repeating areas that are not secure. It identifies gaps and reinforces these areas.
Different phonics programmes deliver letters and blends in different orders. Designed to run alongside whichever phonics scheme your school uses, Zip is sequenced to match your programme.
Watch the short video below for an introduction to Zip.
100 children completed the KS1 Zip pupils' survey. 97% stated that ReadingWise Zip is helping with their reading.
98% said they liked doing Zip.

Using Zip is easy for schools
Each pupil is allocated their own login to allow Zip to understand how secure a pupil is in relation to a letter/word-sound correspondence and to allocate new letters and sounds as appropriate. Each pupil therefore progresses at their own pace, with those needing more exposure to certain sounds receiving it while those secure can move on.
Zip programmes are sequenced to your phonics scheme
Zip has a growing number of programmes which can be allocated on a per-learner basis. A, B and C are based on the letters and sounds phonics phases and sets, for example. Programme A starts at phase 2; B starts at phase 3; C at phase 4. This allows a level of differentiation if useful.
Programme D is based on a Scottish set of common words, Active Literacy up to P3 (P3 is year 2 in England). You can read more about this programme here.
Teacher overview: simple to track progress
The image below shows the ReadingWise Dashboard for a pupil who has made progress through the Zip programme following the letters and sounds sequence. Those items shown in green have been mastered by the pupil. Blue items are being worked on, and the white ones have yet to be tackled.
This view is available to you for every pupil on the Zip programme.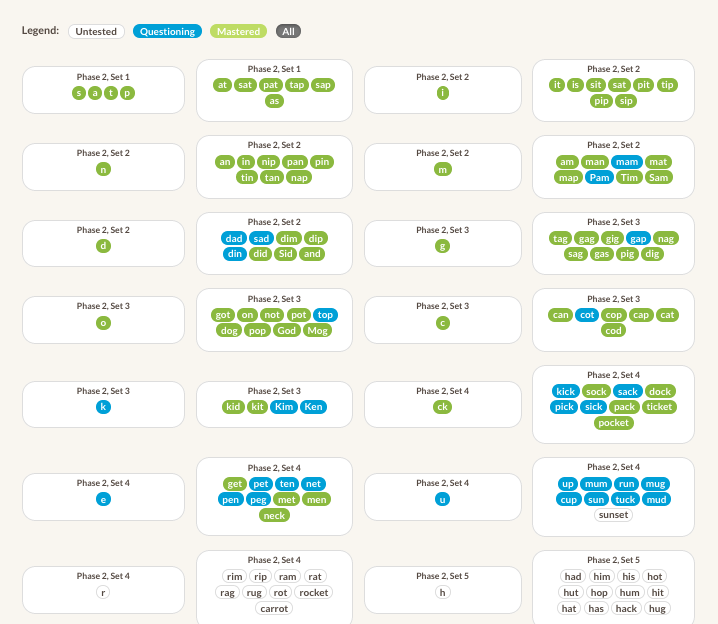 Accessibility: always inclusive
Dyslexia friendly font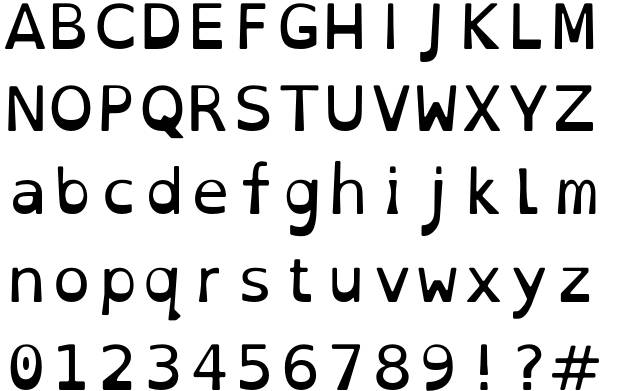 We have integrated a font called Open Dyslexic into the ReadingWise programme. You can allocate this to pupils who may benefit from this 'dyslexia friendly' font. We have received feedback suggesting this has made a real difference for some learners.
You can read more about this here on our blog.
Evidence: DfE study demonstrates Zip closes the gap
The Zip programme was part of a DfE-funded study into the effectiveness of the ReadingWise programmes. The study conducted an RCT into the Decoding programme; alongside this was an initial analysis of Zip and its impact on closing the gap between pupils reading ages and their chronological ages.
The two charts below show an overview of the results of the Zip study.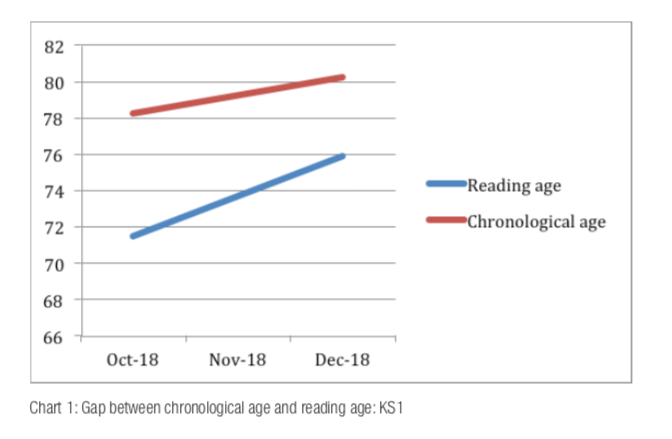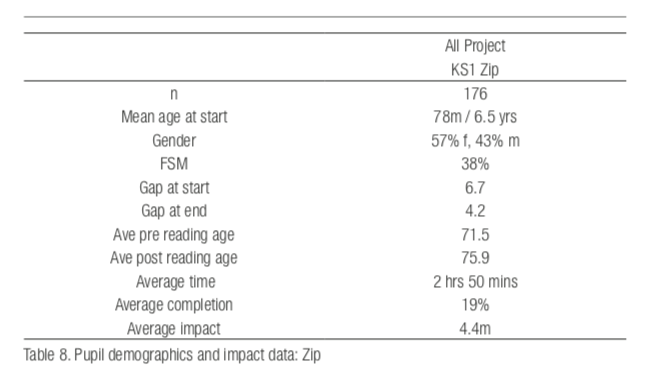 Localised Audio: we go the extra mile
Whether you are in England, Scotland or Australia, your pupils will have the appropriate audio support.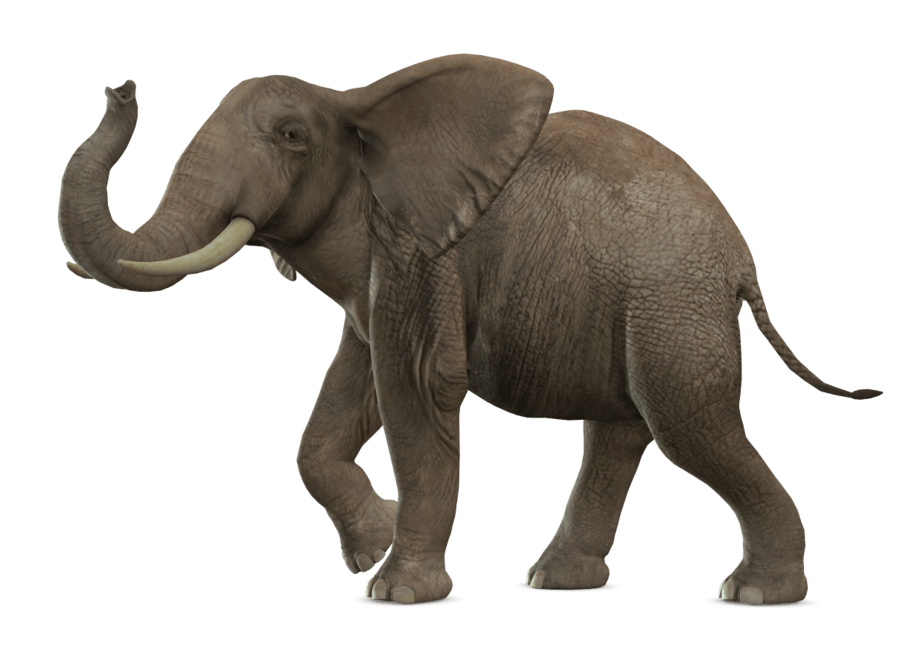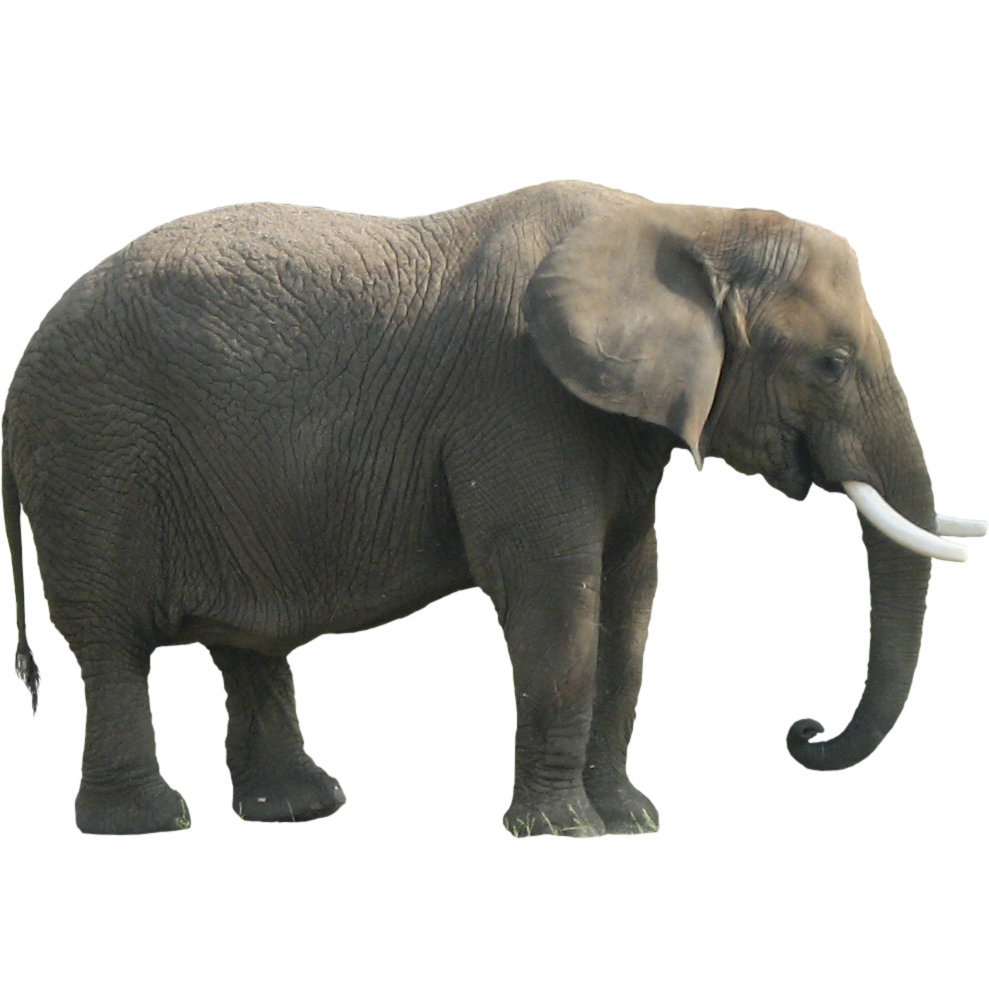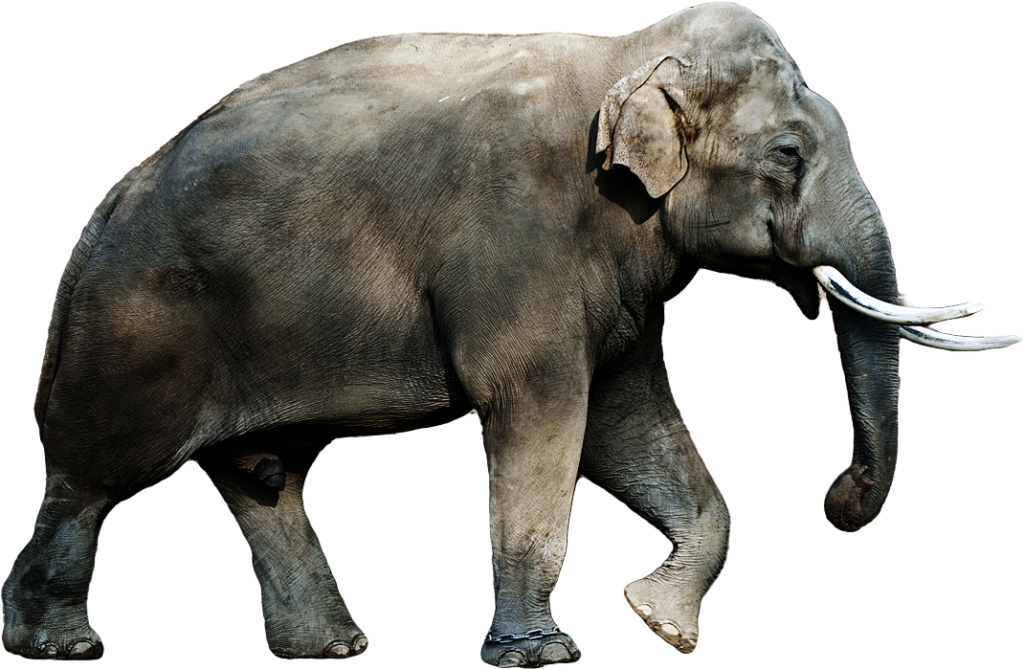 Click on the elephants to hear 3 different accents. Your pupils will have appropriate audio support regardless of where you are.
When to use Zip: short, regular sessions best
Ideally, we recommend Zip is used for 5 to 10 minutes a day. Zip can be accessed at school and at home, and is used by many schools to support their home engagement strategy.
Find out more
Zip is all about combining simplicity of use for staff with powerful outcomes for children. You can get stuck in immediately through the free trial but we offer all schools a 20-minute online demonstration covering:-
A demonstration of Zip;
An introduction to the Dashboard and reporting;
Details on training which will empower your staff to deliver the sessions;
A written quote.
Get Started:
Or email us to book a demonstration or confirm your order and we'll get you set up.
If you have any questions please call us on 01273 843 927 anytime, or email us