Vocab - Piloting from September 2020
Deadline for expressions of interest: Monday 14th September, 2020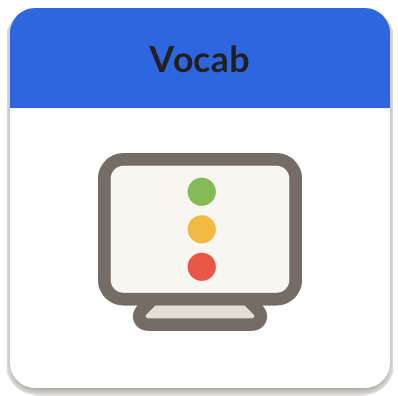 For the last three years we've been considering the challenge of delivering effective vocabulary resources through an online resource. The biggest challenge, in our minds, is how to honour the critical importance of context when teaching new words. There is a danger that an online medium could dissociate from the context - leading to weaker results.
We now feel ready to pilot our vocabulary module and are extremely excited to offer a limited number of schools the opportunity to get on board early. So far we've had interest from a multi-academy trust and a large local authority along with individual schools. If you'd like to be considered to be part of the pilot - to run from September to December (initially) - then please email us.
For an overview of the programme and its aims, please download the presentation (this will download a pdf document).