At the heart of reading is the quest for meaning.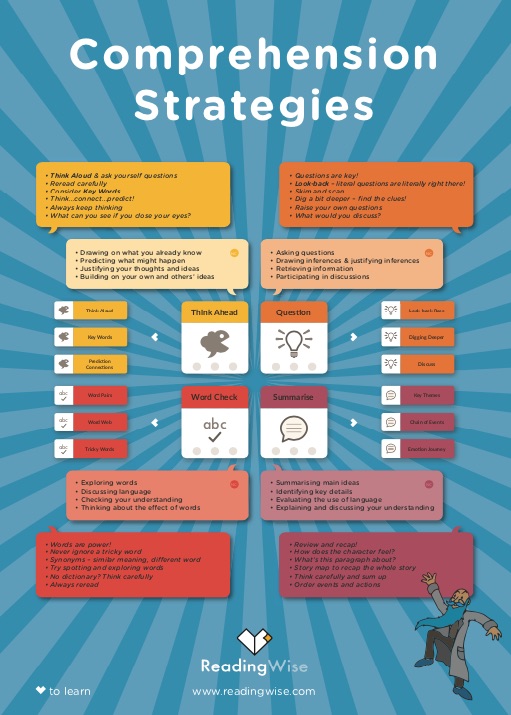 The Learner's Library provides a range of age appropriate, interactive online sessions, for readers in Years 3-9. Use with your FREE classroom poster - a visual reminder of the key mega-skills and mini-skills.
Working through a series of extracts from a Learner's Library book, each session is designed to bring together key ingredients to improve reading; the explicit exploration of comprehension strategies; elements of metacognition; collaborative discussion and of course the underpinning ingredient - reading for pleasure.
Request your free poster>
KS2 - Roald Dahl favourites
Power-up comprehension skills in preparation for the reading SATs with Roald Dahl and ReadingWise.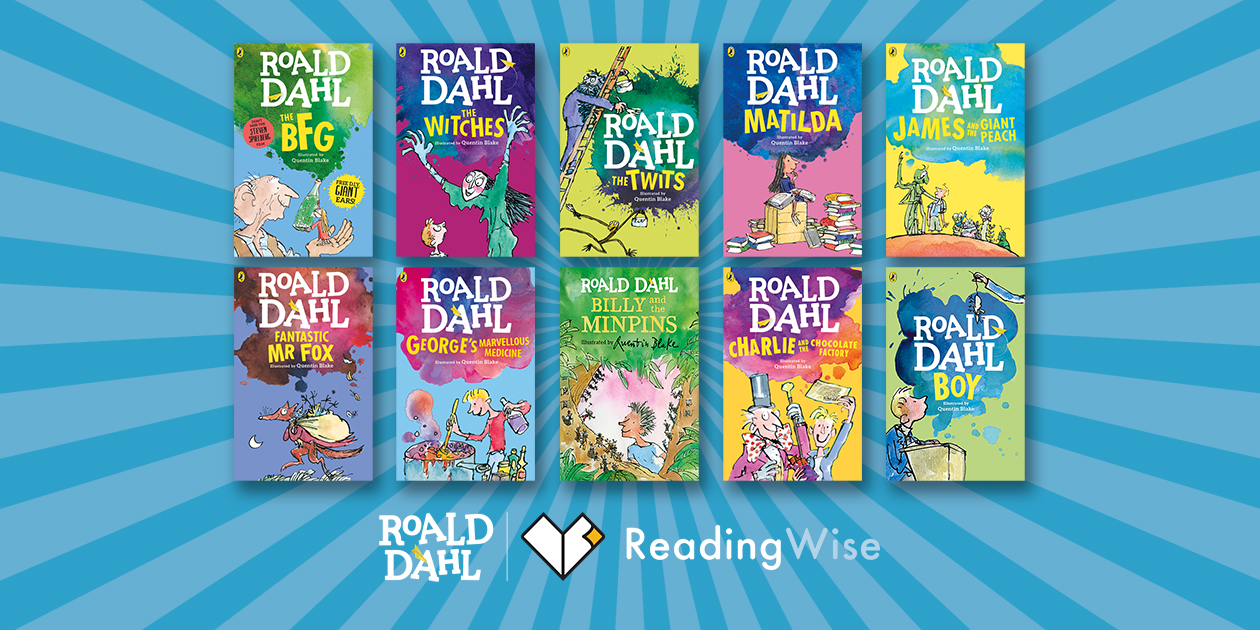 Learners will work through fun online activities, which will teach them comprehension strategies, whilst helping them to unpick these amazing texts. Sessions are interactive and thoroughly engaging. Learners will also take part in a group discussion as part of each session.
The pack is organized into two stages, with built-in progression to meet the needs of pupils in KS2.
Stage One provides shorter texts and is aimed at lower KS2 pupils whereas
Stage Two becomes more complex with extended texts aimed at upper KS2.
The flexible nature of the sessions, however, means teachers can select books from either stage to match the needs of pupils in their class or group. Classes can be run using a Whiteboard or desktop computers (or ipads). Over the phone training and set-up for staff is included.
Order your Dahl 10 book pack>
KS3 – Classic favourites
Classics is, first and foremost, a supplementary literacy intervention pack that practices and reinforces the skills first introduced to learners in the ReadingWise Comprehension module. However, it can also be used as a stand alone module to help struggling readers build their confidence.
It presents extracts from classic novels, mirroring the engaging interactive online format used in the Comprehension module.
The sessions can be delivered in groups of 10 learners with one TA or SENCO facilitating. Or individual learners can use the texts during allocated school hours or at home.
What do the Learner's Library session activities look like?
Below you'll find an image of each of the 12 comprehension 'mini-skills'. This example is taken from Dahl's, The Twits.
Click on the buttons below to see!
Why not have a listen to a cheeky The Witches extract by clicking below?
We work with hundreds of schools and several thousand learners across the UK. If you would like to explore how ReadingWise can transform reading engagement in your school, please click the orange button below and book an over the phone demo. It's free, on your terms and we're really friendly and helpful.