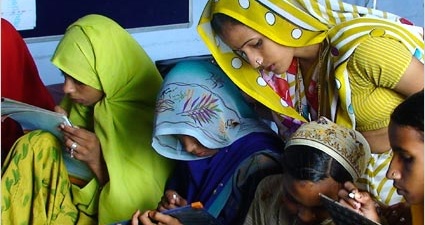 Beginnings - an extraordinary story
The most watched TedTalk is by Ken Robinson. We partnered with the same creative team to bring our story to life. Watch the video below to hear our story.
Tara Akshar was developed by Victor Lyons, an entrepreneur with a background in E-learning and mental health therapy. In 2001, Victor walked out of his dotcom company in Miami, searching for something more useful to do. And he found it - in India.
Victor started work at an NGO on the subcontinent and set himself a task: to find out if there was anything one individual could do about India's endemic poverty. He was quick to find out that there was.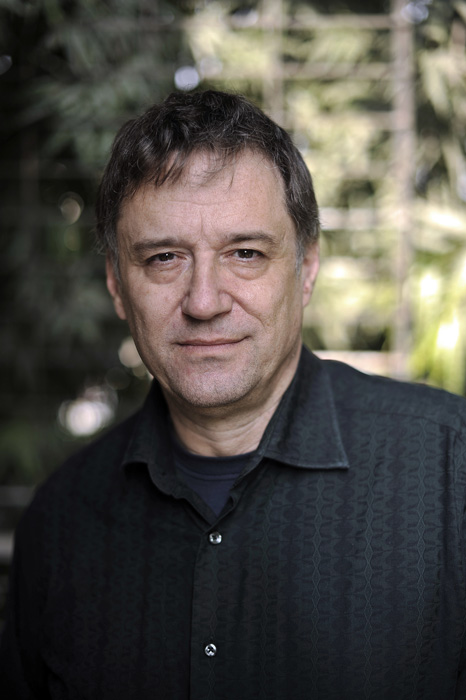 Victor found that the rate of illiteracy in India was actually much worse than Government figures would suggest. He says: "Officially, one third of India is illiterate. If you define literacy as being able to read and write well enough to study a very simple manual so you can get a semi-skilled job – functionally literate – then two thirds of India is illiterate. That's 700 million people. I think it's the worst un-reported human tragedy in the world. An illiterate person in rural India is forever trapped in a subsistence condition with no hope for the future."
On discovering there wasn't a single literacy programme in India that had been properly monitored for effectiveness, he set about creating his own.
Victor says: "As I'd had extensive training in both mental health and in E-learning systems in IT, I was able to work from first principles to build an IT application that was going to work."
30 days to learn to read - from scratch
Along with his team of four, Victor's target was to build a programme that would teach basic reading and writing in just 30 days at a maximum of two hours a day.
"We felt that anything longer would bring a danger of the high drop-out rates that beset other literacy programmes. After all, we were dealing with people who had never been to school, and we expected incessant distractions from their families pulling them away from daily study."
Victor and his team spent two years building and testing the programme, building prototype after prototype. Once a new version was made, the team would head out to the villages to try it out, then come back to the office and rework it based on their findings.
Eventually, it was finished. Tara Akshar used a barrage of memory techniques designed to help the students remember what sound went with each letter. Aspects of video gaming were added to make the course enjoyable, and reinforce what they were learning.
An amazing achievement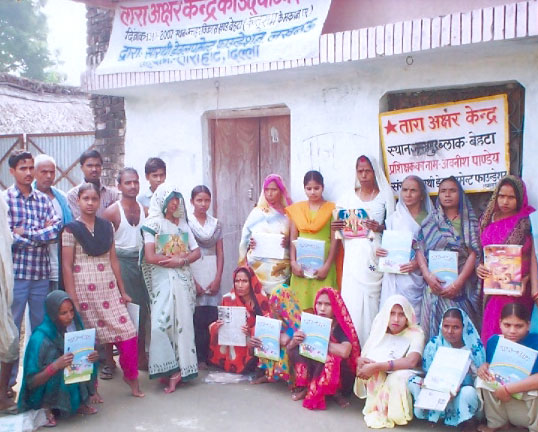 Victor says, "We set up our first formal class, trained our trainers, finalised the exams, printed the certificates. The first graduation ceremony was extraordinary. We had taught 18 people to read in 34 days at 100 minutes a day. It worked! One of our graduates, who a few weeks earlier had been completely unable to read or write, stood up, grabbed the microphone and read out a poem she herself had written."
Today, over 150,000 women in India, many of whom had never been to school, have been taught to read and write and the programme has 300 learning centres across the country. It receives funding from the UK, Canadian, Swiss and Indian Governments, along with Microsoft, Oxfam, Read India and the IKEA Foundation.
Today
With such phenomenal success, the team behind Tara Akshar wondered if they could bring the programme to the UK. Would we be able to use some of what we had learned in India to help the estimated 20% of the population who struggle with some aspects of literacy here in the UK?
ReadingWise is the English language version of Tara Akshar. It contains almost 2,000 lessons to thoroughly address all issues with letter recognition, phonics, sight words, chunking and all the other impediments to fluent reading.
Although we knew Tara Akshar worked, we wanted to make sure we could prove that ReadingWise, the English version, would be just as effective at teaching UK children who struggled with reading. So the programme was put through its paces by researchers from University of Nottingham, Queen Mary University London, and The Royal Institution of Great Britain in a randomised control trial.
They found that ReadingWise raised reading ages for those in the bottom 20% of attainment by an average of 9.7 months in just 20 hours.