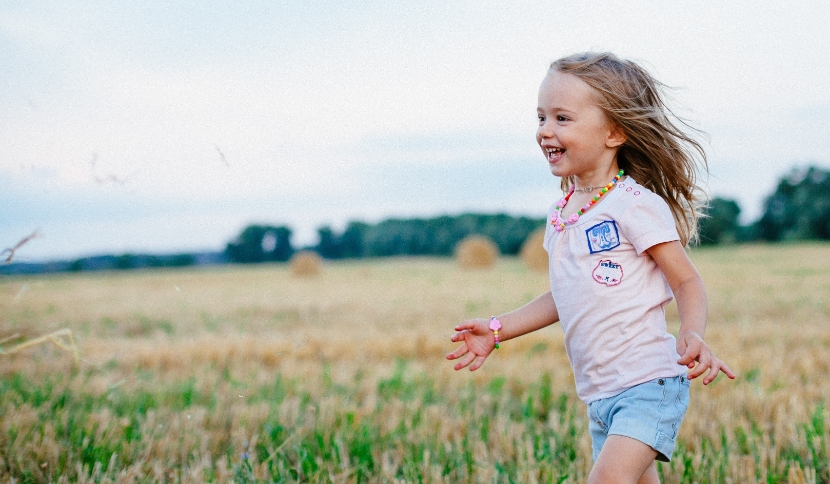 Happiness – "the quality or condition of being happy."
Happy – "feeling or showing pleasure; pleased."

Oxford English Dictionaries
The definitions are clear: you can't buy happiness, contrary to what they say – it is something that you feel.
The top search result for "How to feel happier" is a blogpost from the NHS, providing six tips:
Manage your stress levels;
Enjoy yourself;
Boost your self-esteem;
Have a healthy lifestyle (diet, exercise, sleep);
Talk and share;
Build your resilience.
For adults, children and young adults – it's a helpful framework to use. Children and young adults are slowly exposed to the wider world as they age. Their stresses, worries and concerns can manifest through their home environment, school life, friendships – if they're absorbing their parents' stresses, struggling to keep up with their schoolwork or don't fit in with their peers...
As parents, teachers – adults – we know these challenges can make a child feel unhappy.
We've blogged before about how reading can support children to develop their soft skills and build empathy. We've taken the six pointers above and explored how reading can contribute to making children happier.
Lower Stress Levels
"Reading has been shown to put our brains into a pleasurable trance-like state, similar to meditation, and it brings the same health benefits of deep relaxation and inner calm. Regular readers sleep better, have lower stress levels, higher self-esteem, and lower rates of depression than non-readers."

- Ceridwen Dovey
If we as adults can get lost in a book and feel the benefits of escapism, then children can too. Carving dedicated time in a child's day to read can lower their stress levels. Whether a child reads on their own, as part of a class or 1:1, a book provides an escape from their own worries and day-to-day concerns. The reader can join the characters in a different world to theirs, relate to those characters and immerse themselves in the storyline.
Make Things Fun
As adults we tend to opt for books with a plot that appeals to us, characters we can relate to or an author that makes us go back for more. For children and young adults, the fun factor kicks in if the read is an entertaining one. You could consider acting out the story so the reader can be fully immersed physically as well as mentally. Not all plots are light-hearted, but the experience of reading – be it aloud, or with others – is what is enjoyable.
With this in mind there's real benefit in creating a reading space, where flexibility allows, that provides a dedicated area to influence reading and fun. The Cambridge University "Reading More Wisely" report provides insight into the "power of place" - creating the optimum place for reading and intervention work. Whether children are reading for pleasure as a group or 1:1, the physical and social setting shapes how people will react within it.
Boost Self-Esteem
Self-esteem – "a feeling of being happy with your own character and abilities."

Oxford English Dictionaries
Reading a sentence, page or chapter, or even finishing a book, are all achievements – depending on the reader's capability – and can make a child feel good! Whether they're reading for pleasure, as a class, 1:1 or as part of an intervention group, they're positively contributing to their emotional wellbeing every time they read.
Zzz
As adults we feel the benefits of a healthy lifestyle – prioritising good food so we have a balanced diet, getting enough exercise and ensuring we have a quality sleep pattern. Children and young adults rely on sleep to regenerate. It helps their attention span, the way they learn and their capacity to remember. It also contributes to better behaviour. Creating a bedtime routine that includes reading can help children feel relaxed. They then associate this feeling of relaxation and sleepiness with reading a book before bed. This routine can often stay with us as adults.
Talk and share
Children and young adults can learn from narratives and storylines, so they create empathy and in return learn how to manage their worries and concerns. Reading can help build those emotional experiences so children can discover what the world is like for other people beyond their own reality.
The National Literacy Trust has published a "happiness and well-being book list" for children and young adults to help them with a broad range of challenges – including grief and mindfulness. Such narratives provide a talking point to support children and young adults to support their mental health and wellbeing; communication is important to create a positive mindset.
Build resilience
"People who read books regularly are on average more satisfied with life, happier, and more likely to feel the things they do in life are worthwhile."

2013 survey by the Book Trust
We've blogged before on how reading can help you put things into perspective and cope with life's challenges. As children and young adults read, they can build resilience: Reading can help you look at things differently. A character going through a similar situation to yours might help you see things more clearly. Looking from the outside in, as an observer, you see how a character deals with their situation and you follow the arc of their journey. It might change the way you feel, or help you think of possible solutions for yourself.
The reader is provided with reassurance that someone else has felt the way they do, albeit a fictional character. They can find strength from knowing that someone else has been worrying, may have made a mistake or taken the wrong decision.
For those that struggle
If happiness can be stimulated from reading, then what about the children and young adults who struggle to read? Often, they look on at their classmates who seem to have acquired this skill with ease, feeling more unhappy than before.It can become a vicious circle.
The Open University offers a free course to help engage young readers and promote children's reading – Developing Reading for Pleasure – aimed at teachers, teaching assistants and school leaders. Key outcomes of the course include being able to:
identify challenges and barriers to fostering readers, and how to overcome them;
apply research that demonstrates ways to establish a life-long love of reading.
Our online evidence-based literacy interventions are designed to support different aspects of learning to read and suit every school context. Schools have access to almost 2,000 lessons to thoroughly address pupils' issues with letter recognition, phonics, sight words, chunking and other impediments to fluent reading. Their pupils have access to fun and interactive programmes designed to boost their self-esteem, build confidence and maximise their enjoyment of school - as well as reading.
=============================
Our case studies give you an idea of how ReadingWise can make a real impact. If you'd like to see any of our programmes in action, please drop us a line and we can organise a 15-20-minute run through with one of our team.