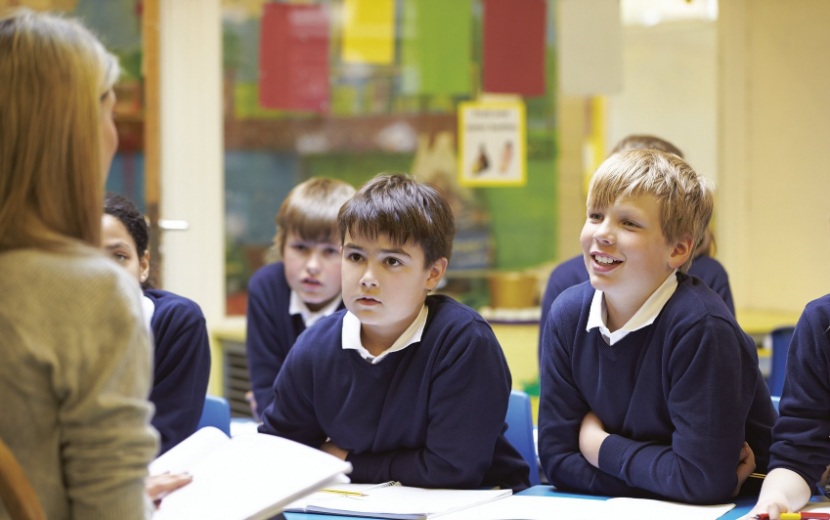 As Inclusion Coordinator at South Ayrshire Council one of my responsibilities is to help schools break down barriers to learning. A key duty of mine is to find innovative new practices and pedagogy that helps with that process.
ReadingWise has been part of South Ayrshire's intervention toolkit since 2015, supporting children's literacy development across our 52 schools – learning to read, to decode, and to comprehend; it's made a huge impact.
Another of my responsibilities is to ensure the tools we're using in our schools are of quality and meet good practice standards.
I'll share a story with you
I was visiting a school one day – it's a school I visit regularly. It's one of those schools where we find the teachers are very keen and quick to pick up on things that work. I was meeting with the Headteacher and happened to see three boys coming along the corridor. What was strange was that it was a Monday morning, and these boys looked pretty happy!

I love talking to the pupils I meet when I visit schools – it's the thing about my job that I miss the most, not being a frontline teacher, like in my previous role. I approached the three of them in the corridor, smiled and asked,"Why are you so happy this morning?"

They looked at me. I continued, "What's happening in school today that is making you smile so much?" They beamed. I added, "Is it nearing playtime?!" One of the boys, grinning, confidently said, "No, no, we're in the ReadingWise group!"

That's all they said – we're in the ReadingWise group –and off they went.
The ReadingWise group
I followed them for a bit. 10 minutes or so later I found out where they were going. I snuck around – I didn't want to intrude – so I poked my head in and these three boys were sitting, all with their headphones on, plugged into their laptops, and I could hear them. The enthusiasm these boys were showing for learning made me think wow, just wow. I went back to the Headteacher and asked if what I saw that morning was normal for those three boys. She looked at me and said,
"No, that is not normal for those three boys."
She confirmed that ever since they started the ReadingWise programmes, the boys' confidence had grown, as had their self-esteem. From their relationship with their teacher and their relationship with the school assistant who was running the group, to how they behaved in and around the classroom – all those things had improved.
Providing pupils with an intervention that does all those things and gives them skills for life is so important. Being able to read and write are skills that continue in a million different places.
To note
It's worth noting the school I visited was a high-deprivation school, but in terms of the aspirations those children had, having undertaken the ReadingWise programmes, was phenomenal.

For that moment in time when I saw them in school, they were happy and wanting to go and do something all about learning!

It was amazing to see.

__

We thank Ian for sharing his story – his previous blogpost outlines how South Ayrshire Council started their journey with ReadingWise.

We invite other authorities to contact our Community team to see our programmes in action and we can organise a 15-20-minute run through of the programme with one of our team.