Vocab: Tier 2 and Academic Word List Update
This week we have added a large 'background word list' consisting of over 1,900 tier 2 words to the Vocab module. It also incorporates all of the words found in Averil Coxhead's academic word list.
What is the 'background word list'?
The background word list is a list of over 1,900 tier 2 words together with Coxhead's academic word list. It is the default list for learners who have not been allocated a word list by their teacher.
What is a word list allocated by a teacher?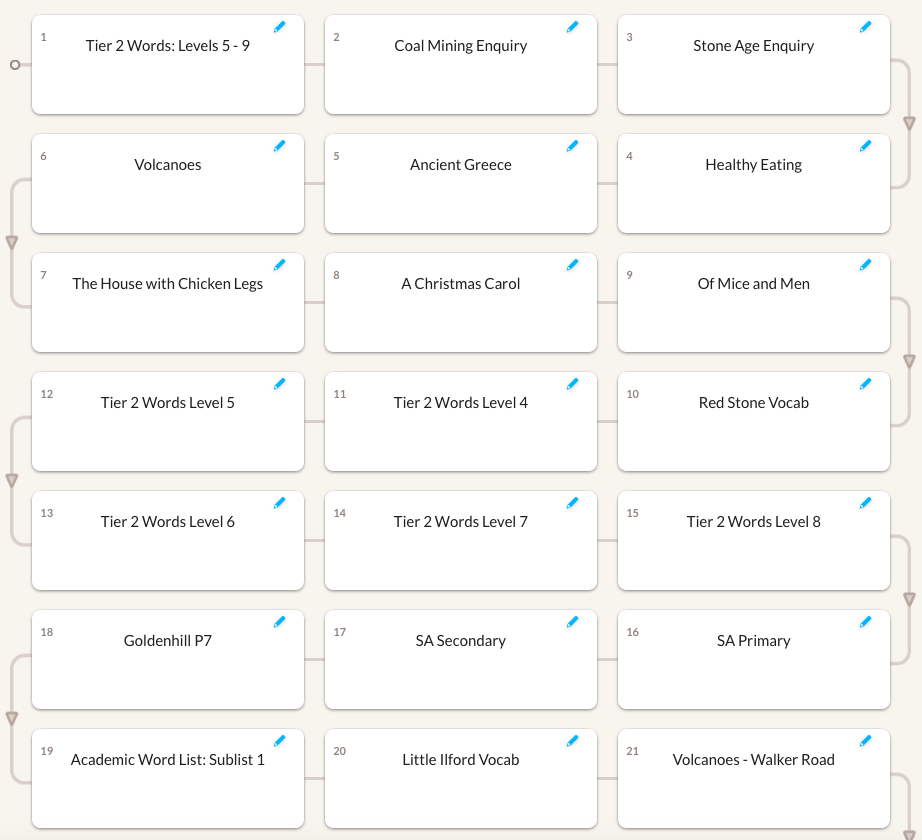 As per our recent blog, learners are best served by carefully selected word lists. In ReadingWise Vocab, teachers can select or design their own word lists and target them. The programme takes care of spaced learning and helps learners retain their growing vocabulary.
This image shows some of the existing word lists that teachers can allocate. Some are topic-specific; some develop vocabulary from books that are being read as a class; some are derived from specific tier 2 lists. If you are using the programme, you choose.
Teacher-allocated word lists have a pre and post quiz built in. This helps to gauge impact and progress. Note that, due to the large number of words, the background word list does not have a built in quiz.
Do all learners start at the same point in this 'background word list'?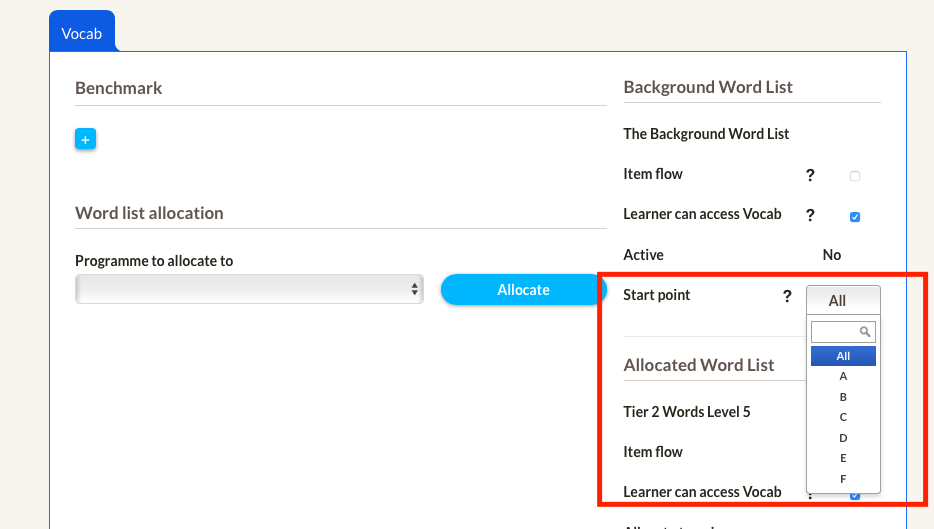 No. Although selecting words based on age is generally unscientific and quite arbitrary, it does help to structure things. And some words are obviously more appropriate for older learners.
The background word list offers 6 different start points which are loosely associated to different stages of schooling. The start points are selectable through the learner edit page as shown below.
If you do not change the settings, the default start point is A.
Can I see the background word list?
Of course you can, please take a look here.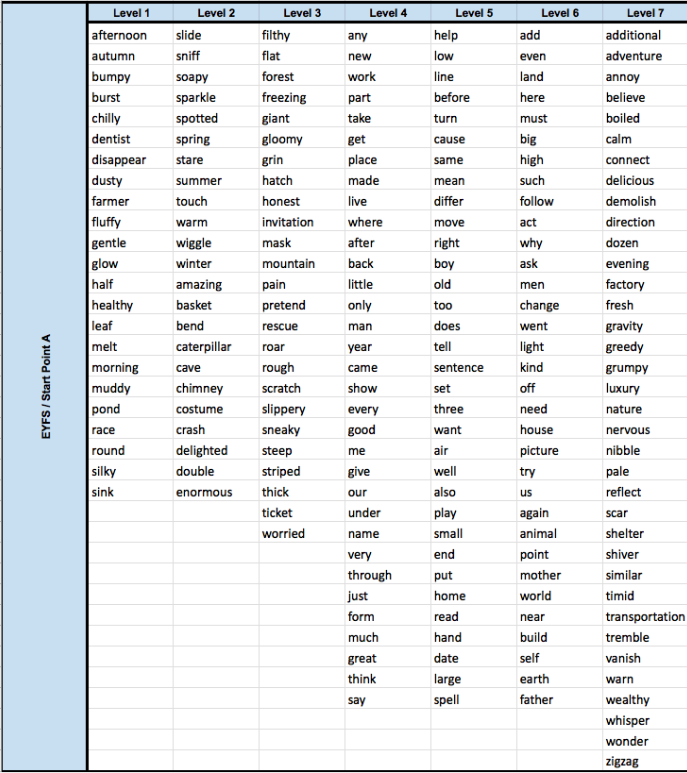 Free trial Vocab
Vocab could be an amazing addition to your school's vocabulary development. Why not find out for yourself with a free trial? You'll get all the usual exceptional support you could wish for from our friendly and knowledgeable team.
Feedback please!
As ever, we love your feedback and take it on board to hone each feature so that it works for you and your learners. Get in touch with Caroline, Jo and Emily and let them know what you think. Or email us via the contact page! Thanks for working with us to improve reading.
"I just wanted to say how much I love the change to the League Table on Readingwise. This makes it so much clearer to track progress."