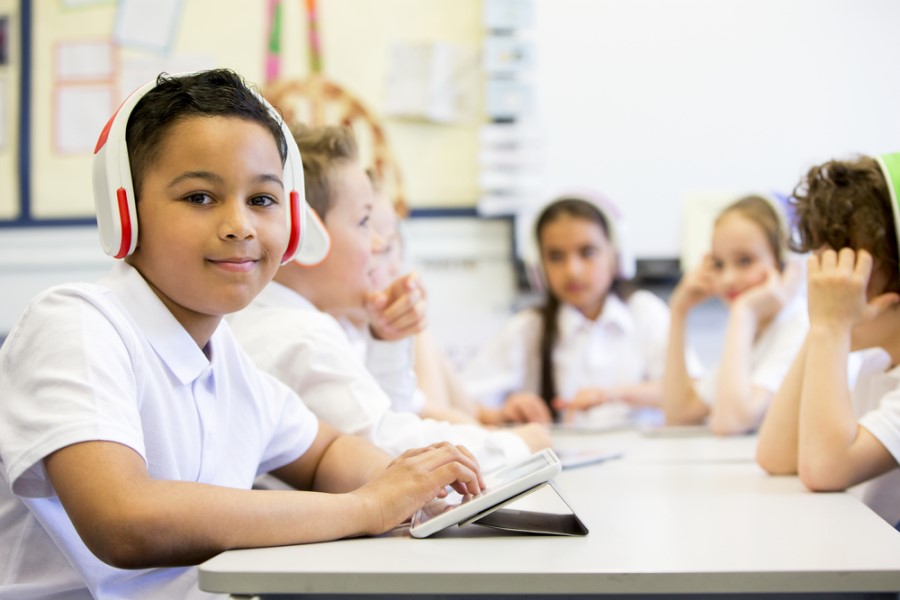 1 TA to 10 learner ratio.
It's no secret that students struggling with reading skills are essentially locked out of much of the mainstream curriculum. It's also no secret that in order to improve reading skills, there's no substitute for 1-2-1 tuition which stretches the valuable, finite resources available to SENCOs.
But what if SENCOs could deliver 1-2-1 tailored tuition to groups of 10 students? And what if the sessions could be facilitated by a TA?
The ReadingWise programme does exactly that. Using highly engaging, interactive 1-2-1 online sessions, that adapt to the needs of each student, learners can progress at their own pace. Combining tried and tested literacy intervention methods with intelligent technology, ReadingWise presents the learner with ever changing content that adapts as a learner progresses. It up-weights activities to support skills a student is struggling with and it skips through skills that they've already mastered.
Developed by a partnership of book loving educationalists and techies, ReadingWise engages students of all ages and varying abilities. It's evidenced to increase reading age by 9 months in one term!
"We really encourage SENCO's who haven't yet seen ReadingWise, to have a look at it. Once people see it, they understand why it's such a simple yet powerful tool for literacy intervention".
Key Facts and Information
10 learners to 1 TA ratio
Engaging interactive technology
Primary and Secondary school options
Suitable for learners of all ages and abilities
Suitable for SEN, EAL, Dyslexia, Strugglers
Affordable: see the pricing menu or request a quote
If you're a SENCO and would like an online demonstration, contact us on an email