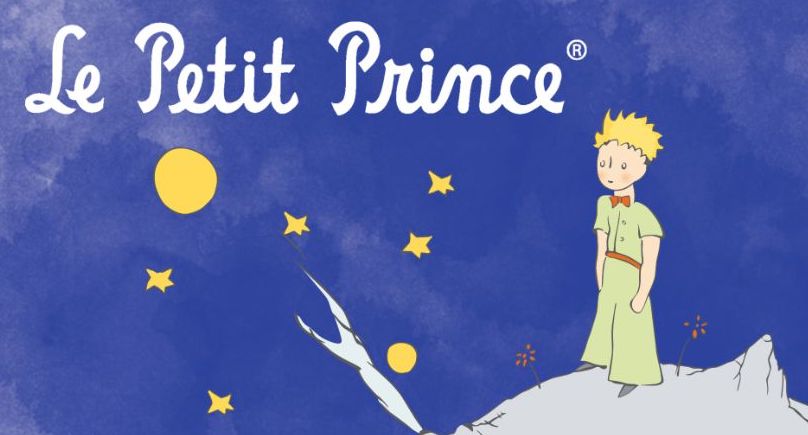 We've picked out some children's books that feature in the Top 20 of a list of the most translated literary works in the world. We'll be looking at the appeal of each story, alongside some interesting facts! The ReadingWise team will also be sharing their memories of reading some of these wonderful books.
Le Petit Prince/The Little Prince by Antoine de Saint Exupéry (French)
'The Little Prince' comes in at number 2 in the list, translated into over 300 languages and dialects. It was published in April 1943 and is the story of a young prince who visits various planets, including earth, and ponders loneliness, friendship, love and loss.

In 2017 the story, originally written in French, was translated into its 300th language - Hassanya - a North African variant of Arabic. This is of particular interest as the author once lived in Cape Juby, on the coast of southern Morocco, where Hassanya is spoken by Moorish tribes. Le Petit Prince has sold an estimated 140 million copies worldwide.

Fun fact

With its 300th translation, 'Le Petit Prince' became the world's most translated book after the Bible.
ReadingWise's Caroline: "We gave 'The Little Prince' to our daughter Eva when she was maybe 9 or 10 ; my best friend had given it to me when we were finishing our A-Levels so it has a special place in my heart. There is so much in it but I love this particular passage (see image below) because when my children were growing up and even now they are older, I try to think about the important things to ask them. My daughter is travelling at the moment and I am asking her what the colours are like, what it smells like, what's the tastiest meal she's had rather than how much was the train ticket!"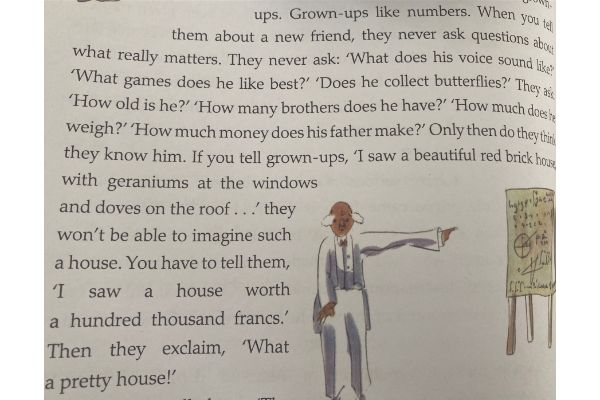 Le avventure di Pinocchio/The Adventures of Pinocchio by Carlo Collodi (Italian)
'Le avventure di Pinocchio' is next in the list, having been translated into a whopping 260 languages. 'Le avventure di Pinocchio' was originally published in 1881 as a serial in a children's magazine called 'Giornale per i bambini'. In 1883 the book was then published as a single book.
'Pinocchio', as the story is commonly known in English, is about the mischievous adventures of an animated puppet called Pinocchio and his father, a poor wood carver named Geppetto.
Fun fact
'Pinocchio' is perhaps best known for the 1940 film by Disney, featuring his famous side-kick Jiminy Cricket. It was the second animated feature film produced by Disney, after Snow White and the Seven Dwarfs, and is considered to be one of Disney's greatest films.
ReadingWise's Kirsten "'Always let your conscience be your guide.' I think of this quote often in life when I am trying to make decisions that I am unsure about, it makes me stop, think, review, reflect and decide."
Alice's Adventures in Wonderland by Lewis Carroll (English)
Number 5 in the list of most translated books is 'Alice's Adventures in Wonderland' which has been translated into 174 languages and dialects. It was published in 1865. It's the story of Alice and her adventures as she falls into into a magical world via rabbit hole, where things aren't always as they appear and animals can speak.
ReadingWise's Jo: "I remember listening to an audiobook version of 'Alice's Adventures in Wonderland' and really related to the lazy sunny summer's day description of Alice and her sister, lazing on the river bank. It was so evocative of long summer's days where you don't really have any plans and can just lie on the grass looking up at the clouds in the blue sky."
Fun fact
This story was also adapted by Walt Disney into a popular animated film, in 1951. Carroll wrote or included many songs and poems into 'Alice in Wonderland' including 'How Doth the Little Crocodile' or 'The Queen of Hearts'.
ReadingWise's Kirsten:"'Would you like an adventure now, or shall we have a cup of tea first?' I adore this quotation as it shows the importance of having a cup of tea with someone. The feeling after the pandemic, of having a cup of tea with a family member or friend, is just fantastic. Then you can go and enjoy the adventure ahead."
Fairy Tales by Hans Christian Anderson ( Danish)
At number 8 in the list come the many fairy tales written by Hans Christian Anderson, translated into around 150 languages. He wrote around 160 fairy tales in the years 1835 – 1852. Many of his tales focussed on 'the unfortunate and the outcast' - think 'The Little Match Girl' or 'The Ugly Duckling'- which made them all the more compelling.
ReadingWise's Hayley: "My memories range from thinking I was 'The Ugly Duckling' as a child, really wanting to have a bed like 'The Princess and the Pea', and laughing at 'The Emperor's New Clothes' pictures in the book as he was completely naked ha ha!"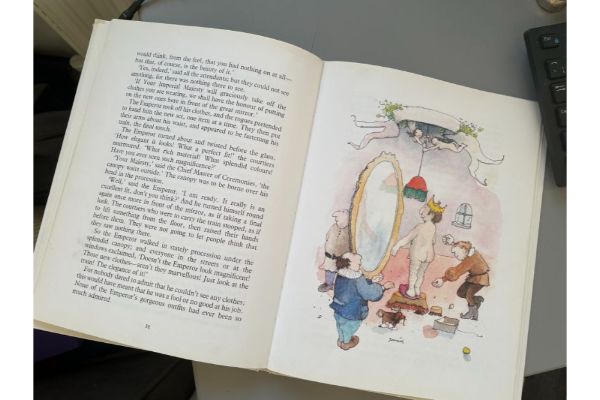 Fun fact
A $13m Andersen-based theme park opened in Shanghai in 2006.
ReadingWise's Jo: "There was a copy of The TinderBox at my grandma's house and I used to read it when I went to stay for half-term holidays. I remember the description of the three dogs' eyes vividly, "one with eyes the size of teacups", one with "eyes the size of water wheels", and one with eyes "the size of Round Tower". They sounded so monstrous to me as a small child!"
The Adventures of Tintin by Hergé (Belgian)
Tintin comes in at number 12 in the list, translated into 96 different languages. The comic series was one of the most popular of the 20th century, and was first published in 1929. Tintin is a young, Belgian reporter, who travels all over the world accompanied on his adventures by his faithful dog Snowy.
Fun fact
Two animated television adaptations, one radio adaptation, and five feature-length Tintin films have been made; the most recent a 2011 computer-animated film directed by Steven Spielberg.
ReadingWise's Jamie "As a child - perhaps 9 or 10 years old - we had a ritual of going food shopping to Clapham Junction on Saturday. But the exciting part wasn't food, it was the weekly trip to the Bollingbrook Book Shop. The smells of this source of wonder linger on. Each Saturday I would be lucky enough to be allowed to choose a new Tintin. I remember the excitement of selection and the 20-minute walk home. And then the hour- it was almost exactly an hour (Tintin's have 58 pages as I recall, I remember timing how long it took to read one and noting the consistency!) - of bliss as I travelled to the Peruvian mountains, or to a remote island where a meteor had landed. One of my favourite moments of the week. Now as a parent I understand just how valuable that hour - of peace! - would have been to my parents…"
Winnie the Pooh by A.A. Milne (English)
At number 15 in the list comes 'Winnie the Pooh', which has been translated into 50 languages including Czech, Finnish, Yiddish, Afrikaans, and Esperanto. It was published in 1926. 'Winnie the Pooh' is a collection of short stories about a teddy bear, Winnie-the-Pooh, and his friends Christopher Robin, Piglet, Eeyore, Owl, Rabbit, Kanga, and Roo.
Fun fact
A.A. Milne's son was called Christopher Robin, and it was his small stuffed bear, a present bought from Harrods department store in London, that inspired the Winnie the Pooh stories.
ReadingWise's Kirsten "'Oh, I think I shall wish everyone a Happy winds day.' When there are storms and very windy weather, I smile and think of this quote! Most people see windy weather as a negative thing, I think, embrace, use the energy and enjoy."
We hope you have enjoyed reading about these wonderful children's books and perhaps reminiscing about them! Which is your favourite translated childfren's book? What memories does it bring up? Let us know!
=============================