Photo by Road Trip with Raj on Unsplash
World Book Day is an annual celebration of books and reading that takes place this year on Thursday March 2nd. It's a day where people of all ages can come together to celebrate the joy of reading and the power of literature. But World Book Day is more than just a celebration of books. It's a chance to have fun and explore your imagination to the fullest!
I used to love dressing up for World Book Day - the whole challenge of looking through the cupboards to assemble random yet creative costumes was always a lengthy task with many twists and turns along the way. You can see one of my questionable inventions: The Saucepan Man! In the image below!
Make sure to get busy and start creating some amazing outfits for this years celebration! The main aim is to simply have fun and not to take it too seriously.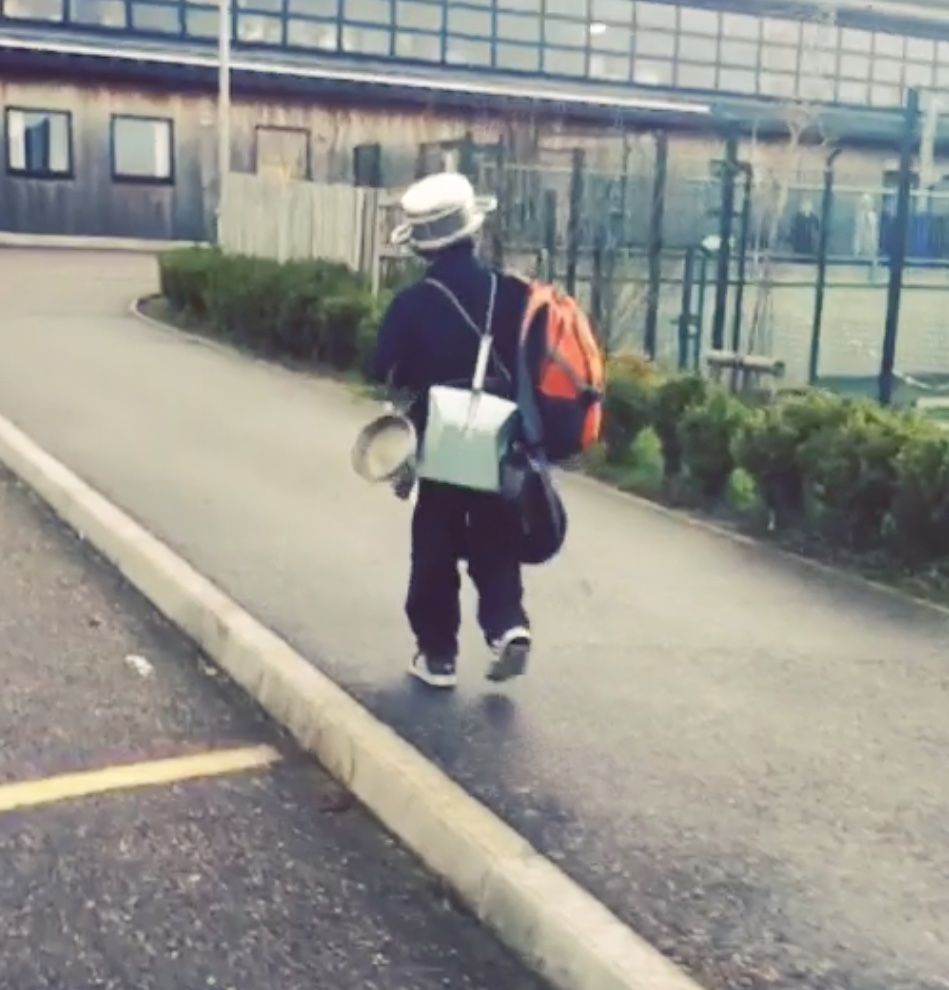 When we read, we are transported to different worlds and times. We can become anyone we want. We can go on incredible adventures. World Book Day is the perfect opportunity to embrace this idea and let your imagination run wild. Many children around the world take it as a chance to dress up as their favourite book characters and bring the best stories to life. You could become Harry Potter, Katniss Everdeen, or even the Cat in the Hat. This is not only a way to have fun and express yourself creatively, but it can also help to develop a love of reading and storytelling.
However, World Book Day can be stressful for some parents. Although most children love to dress up there are often overlooked stresses that fall on our lovely parents! These include things such as the pressure of creating a costume - if your child has a strong view of what they want to be it can be really hard to make your child's idea come to life.
Also, expenses! Some parents may simply have no time and feel they have to pay for a pre-made costume. This cost can cause stress.
Lastly there is the expectation to provide a book for your child to bring to school. Although this is not essential, I do feel for the parents who may struggle to provide their child with a book!
But, thank fully, not all parents feel the stress. It can be just as exciting for parents and carers! They may use it as a chance to revisit their favourite childhood books. Who doesn't like a bit of book nostalgia? Some parents may simply use it as a day to forget the stresses of everyday life and immerse themselves in the world of literature. But World Book Day is not just about fun and games. It's also a chance to recognise the importance of literacy and education. According to UNESCO, more than 750 million adults around the world are illiterate, and two-thirds of them are women. World Book Day is an opportunity to raise awareness about these issues and encourage people to take action.
So, how can you celebrate World Book Day? Here are a few ideas:
Dress up as your favourite book character
Host a book-themed party with friends
Read a book you've been meaning to get to
Visit a local bookstore or library
Donate books to a school or community center
Thursday is a chance to celebrate the power of literature and the joy of reading. It's the day you can have fun and become anyone you want. So, grab your favourite book, dress up as your favourite character, and join the celebration!