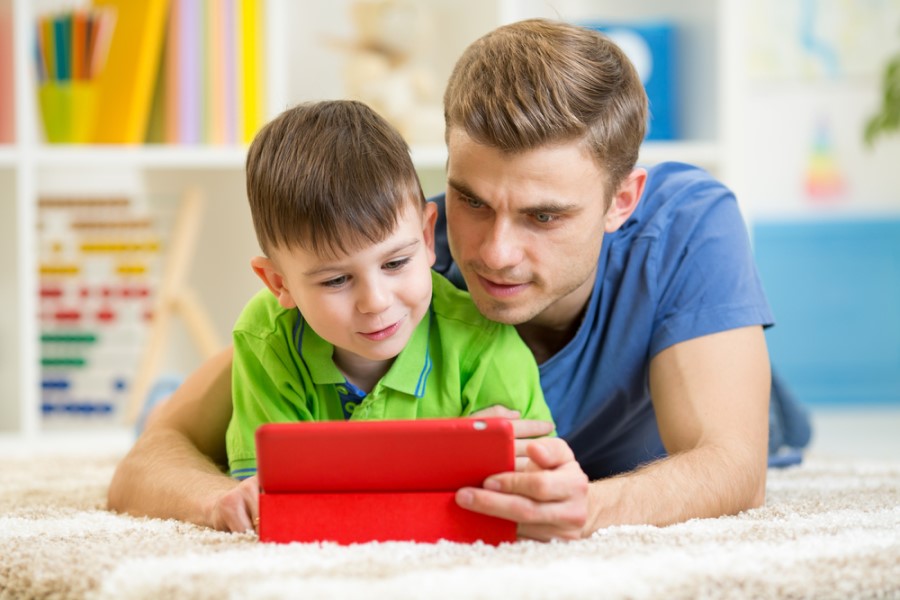 Reading skills: Use Zip for 5-10 minutes a day
ReadingWise Zip is a fun and interactive way to support your children's reading skills and build their confidence so that they're prepared and ready for school. It takes just 5-10 minutes a day and the interactive technology adapts to their progress, focussing more time on reading skills they haven't mastered while ticking off skills they've already nailed!
Zip uses a combination of written and spoken words, presented in a fun and visual way – with little readers working their way through a series of different on screen tasks. It's so engaging and simple to use, that once set-up, children can work through it alone or with help.
Track their progress
A parent dashboard means you can track their progress and see where they're struggling and how much progress they're making. It gives you a great indication of how strong a reader they are.
ReadingWise for everyone
Designed by the same team who developed the ReadingWise Decoding and Comprehension programmes used in Primary and Secondary schools, Zip has been developed specifically for early years, for use at home or at school.
Clever features include a range of audio and visual prompts, plus the option to switch to a dyslexia friendly font. It's also appropriate for children who's first language isn't English.
You can find out more about ReadingWise and our work in schools on the website. If you feel that your school could benefit from ReadingWise to support reading skills, then drop us an email at info@readingwise.com with 'My School Needs You' in the subject line and we'll send you back an email that you can forward to the school.
Get started…
Getting started is simple. Zip licence for home use is just £49 for the first little reader, £79 for two and £99 for 3. The accounts are live for a full 12 months - so each child can progress at their own pace.
Once you've selected the number of reader accounts and made the payment, email us at info@readingwise.com and we'll send you your login details... and off you go into the wonderful wide world of reading.