At ReadingWise we celebrate Roald Dahl Day as a fantastic way to kick start the school year and engage young readers in the magic of books.
We love that schools across the UK are using the brilliant resources from the Roald Dahl Story Company to run creative, fun and inspiring lessons inspired by the wild and crazy characters from the stories. If you haven't downloaded the lesson resources there's a link at the bottom of this page.
Over the last 2 years ReadingWise and the Roald Dahl Story Company have been working together to combine the wonders of Roald Dahl books with the power of the ReadingWise programme to support young readers. Here are two ways that you can keep the excitement of Roald Dahl Day alive all term.
Roald Dahl Reading SATs pack - Free demo and trial pack
Our Roald Dahl Pack includes many hours of fun, interactive learning built around extracts from 10 of the author's most popular stories.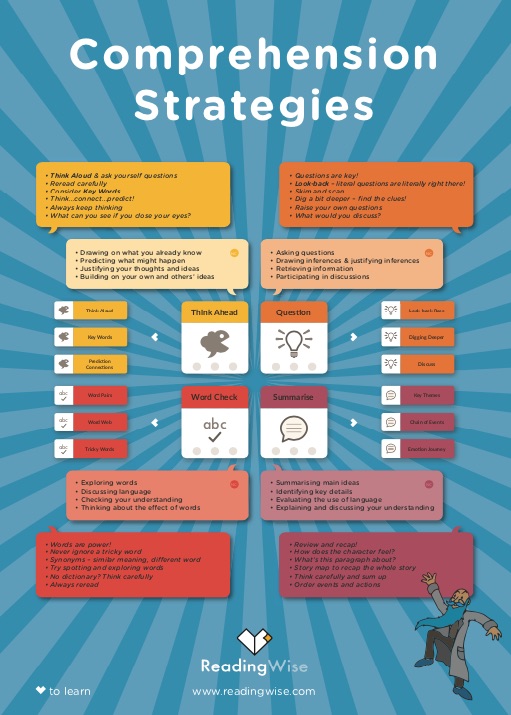 Each half-hour, a stand-alone lesson focuses on comprehension skills, built on ReadingWise's evidence-based learning programme. Plus, we include a free comprehension skills poster for your classroom wall to reinforce the 4 comprehension mega-skills and 12 mini-skills.
Use ReadingWise in class either via a whiteboard or on 1-2-1 devices.
Roald Dahl Literacy Intervention pack - Free demo and trial pack
For struggling readers, the ReadingWise Comprehension programme starts with basic comprehension skills and progresses onto the Learner's Library that includes extracts from 10 Roald Dahl books. The initial Comprehension module is suitable for Y5 onwards and develops key comprehension strategies that empower pupils back in the classroom.
Run in groups of 10, with 1 TA facilitating, it's a highly effective, proven way to engage young readers and build their confidence in reading. Once complete, the readers can move on to work their way through the Roald Dahl Learners Library in their own time – a real motivation for those inspired by the Roald Dahl Day.
Request your free pack, poster and demonstration
If you have a free 20 minutes, we'd love to show you the pack online and demonstrate how engaging and easy it is to use, just drop us an email at info@readingwise.com or give us a call.
Link to further info