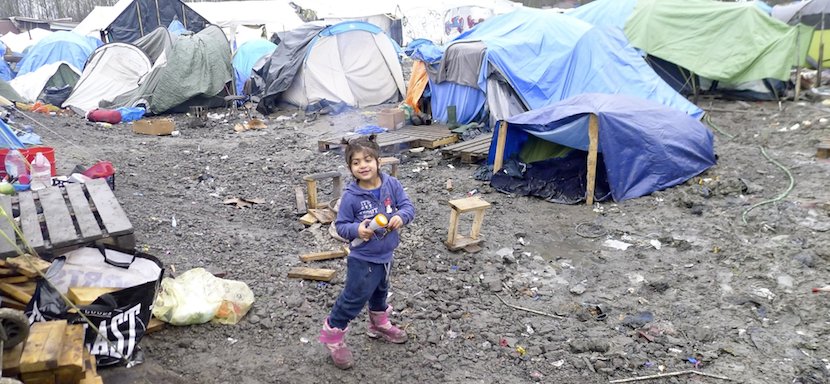 Photo credit: © Anjo Kan / Shutterstock

Empathy - or Action?
Over the last year we've been researching and developing our forthcoming comprehension intervention. One skill employed by successful comprehenders is empathy, which allows them to put themselves in the shoes of characters in stories and therefore be better placed to infer and to question. During the research phase we explored using imagery, rather than text, to develop inference and questioning skills, and one of the extraordinary resources we came across was Dadaab Stories, with powerful looped 'moving photos' of the largest refugee camp in the world. These mini 'silent movies' elicit high levels of interest, with children uncovering increasing layers of detail in the deceptively simple pictures.

Refugee Children in the Media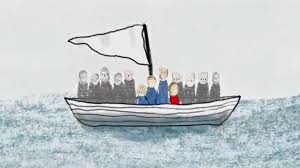 Refugees have received a great deal of attention lately. The award winning video director (of Gotye, Somebody I used to Know, fame) Natasha Pincus has created a video focusing on refugee children for the song 'Oh, Canada' by the Australian artist Missy Higgins. It integrates refugee children's drawings of their experiences of what they are fleeing from and is deeply moving. And this week Jude Law, after visiting 'The Jungle' in Calais and being shocked at what he saw, assembled high-profile celebrities to sign an open letter (click to read and to sign) to David Cameron calling on him to do all he can to alleviate the unnecessary suffering taking place between two of the wealthiest countries in the world. In a Guardian article on the open letter, Michael Morpurgo is quoted as stating: "I've been to places that have areas approximate to it (The Jungle) – Gaza, or refugee camps in Jordan – but I've never, never, never been to a place of such squalor, where human beings have been so deliberately degraded. It made me feel very shamed to be part of a society that just puts up with this."

Perhaps, as argued by Matthieu Ricard in his interesting research on children's social behavioiur in classrooms, empathy is not enough and we need to move to altruism, which is perhaps what Kate McAllister has done with her inspirational classroom in a bus project.

The School Bus Project


Once a fellow Brighton and Hove secondary school teacher, Kate saw the terrible plight of innocent children caught up in the refugee crisis in Calais and recognised the need to deliver hope and a sense of future through education. Without any educational infrastructure (schools, classrooms...) on the ground, and with permanent structures forbidden, Kate had the inspirational idea of buying old busses, transforming them into classrooms, and driving them in to the refugee camp. I met Kate briefly at the Co-operative Schools Conference in London where she described progress to date on the project, and how her team are exploring delivering training to volunteers who can then support the children. You can read a recent interview with Kate here.

Resource for your classes
I recommend using the header images from Dadaab Stories website (link above) to elicit your classes thoughts on life as a refugee. We've also created a very simple set of questions on Calais which you may want to use, perhaps in registration or tutor time, to engage your learners on the plight of refugees in Calais and to get them thinking about, and empathising with, children trapped in The Jungle. Download the pdf here.

We at ReadingWise hope to be able to offer what support we can, whether through our literacy resources or through visting and supporting the team on the ground. If you are interested in helping Kate with her mission then visit the project's website.