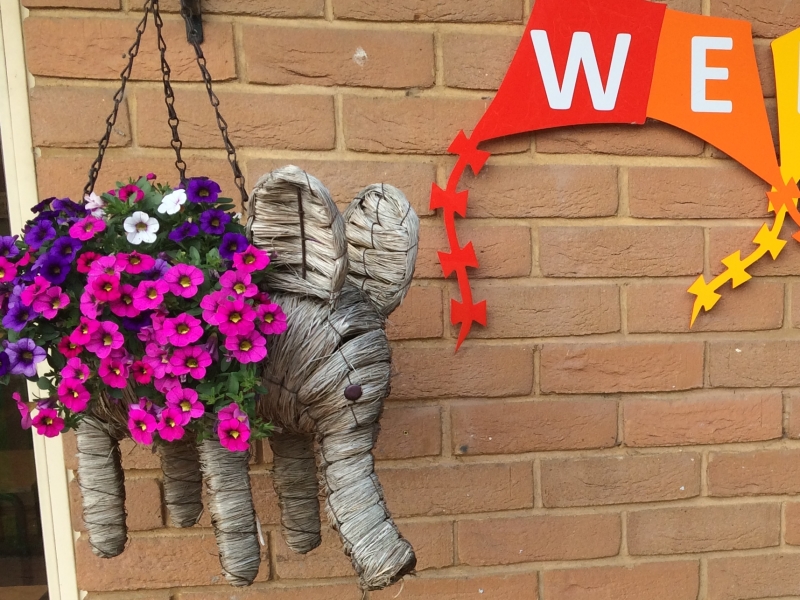 Just before the summer holiday our CEO Jamie gave a talk at a Capita conference on primary literacy.
In a packed schedule and with only 20 minutes to give their presentation many might get into a product sales demonstration as quickly as possible, but if you've met Jamie, you'll know that's not his style. He's an ex teacher himself, not an IT sales guy and anyway, ReadingWise English as good as sells itself as you'll see below.
The inspiration
In preparing for the talk we discussed an inspiring morning we'd spent running one of our combined ReadingWise demonstration and training sessions as part of an Inset day at The Spinney School in Cambridge.
On arrival at the school we'd been met by a metal work sculpture of a dog and a personal sign greeting us both by name.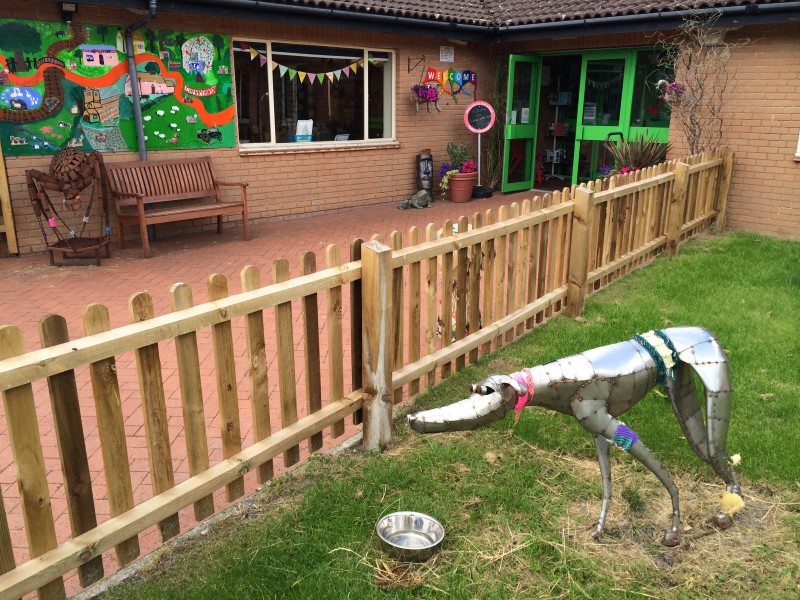 When the head teacher, Rachel Snape, showed us around it soon became very clear that this was a very special school with a people-orientated culture and that its OFSTED 'Outstanding' and Teaching School status hadn't been won by paying lip service to the system.
There was clear evidence of a reading culture, with books lovingly laid out in a bookshop-style display, and stories brought to life on the walls.


Children's work and workings were everywhere with both effort and achievement celebrated alike. And, as if we needed further reassurance of the culture of this school and the creative spirit of its leader, Rae whipped out a ukulele and gave us a quick rendition of 'Video killed the radio star'.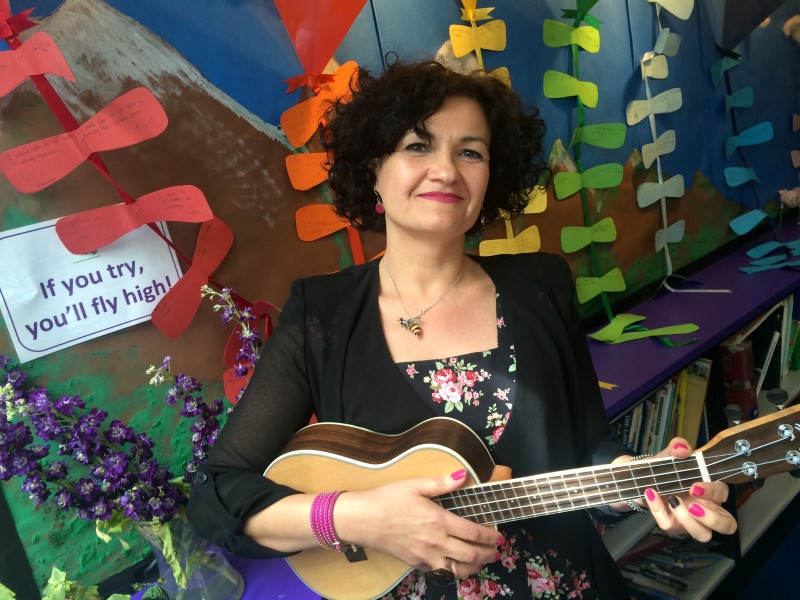 A 'we not me' team effort
But the moment of the day came when Rachel introduced us to her team of TAs and SEN/literacy specialist in the 'team room' who were clearly highly engaged and looking forward to our overview of ReadingWise and the secrets behind its research results.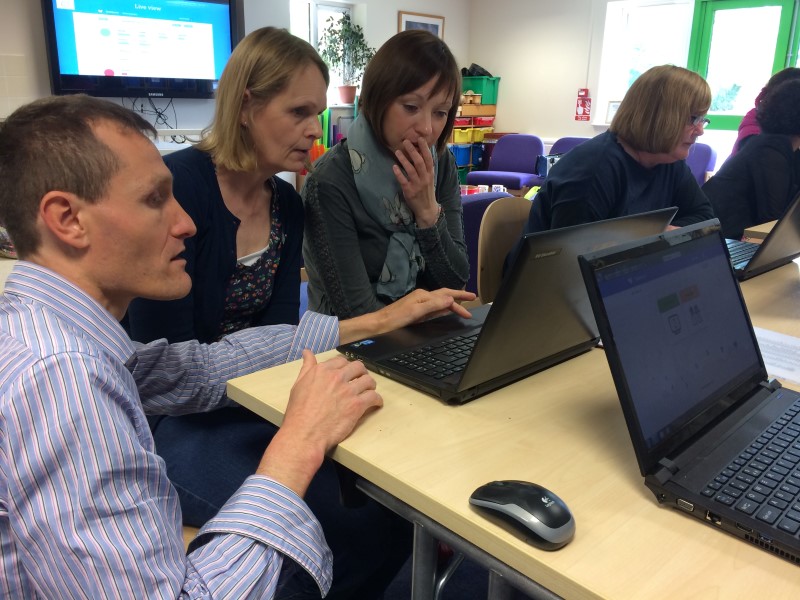 It was at this point that Rachel stepped back as any good leader would to let everyone form their own opinion. We had a highly interactive session with her team before setting everyone up with their own trial account on their laptops and letting them loose. It was refreshing to both see and feel the enthusiasm to look at and try something new that might benefit their children, and to see a team help each other and share thoughts and experiences so openly.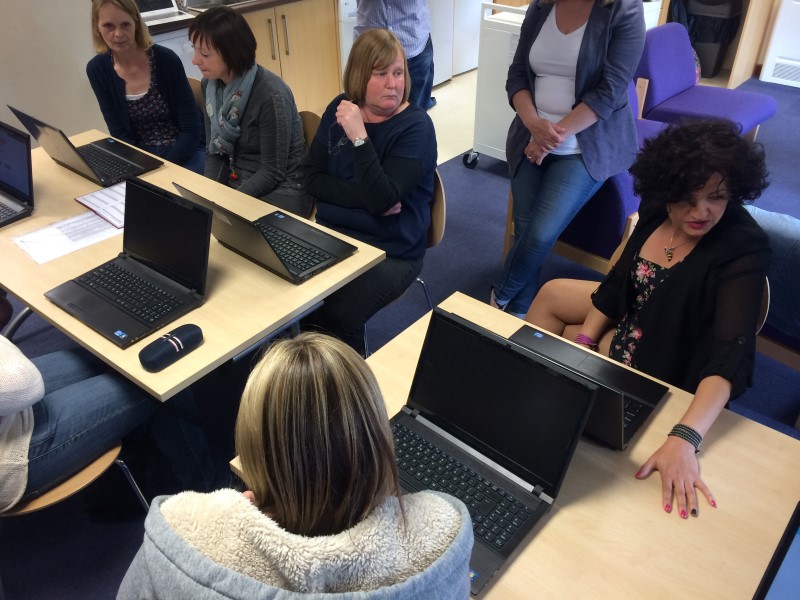 Naturally, we had a good feeling this particular morning when one of the TA team said conclusively "It's just brilliant, when can we have it?", but the culture of openness, respect, value of all opinions and genuine teamwork remains in the memory.
Three pillars
So how did this inform Jamie's talk in a windowless conference centre, a million miles away from the lushly planted and wooded setting of a provincial school (Rachel had literally had a pile of tree trunks offered off the back of a lorry and had them chain saw sculpted into an adventure playground), in one of the lowest funded regions of the UK?
Three words came to mind around which we structured his talk:
Gloom – how struggling readers can adopt (or, sadly, inherit) a fixed mind-set of "I can't do this" (a la Carol Dweck) - often generational, frequently and fast becoming a downward spiral.
Doom – what can so often be an organisational mind-set, perpetrated in the staff room among hard pressed teachers/staff of "they can't do this" where children can so easily be labelled and written off.
Elephant – the often untapped resource represented teaching assistants (many schools we work with prefer the term learning support assistants). Currently under the spotlight for consuming a third of the UK annual education budget with varying impact, this massive community often benefit enormously from focused training and richer support in their role – the benefactors being the learners and their schools.
It's not rocket science
We then thought of our day at The Spinney, the leadership we saw, the staff engagement and revisited the above:
From Doom to Bloom – we explored how the ReadingWise approach ensures, and rewards, achievement and success constantly and in small chunks, offering a wide variety of different approaches and aims to use fresh approaches rather than already failed techniques. (Einstein's definition of insanity is "doing the same thing, expecting different results")
Gloom out of the room – we saw how a school culture can be lifted by relentlessly modelling a positive mind-set to all staff, children and visitors alike, and discussed how much value there is in the CPD training delivered as part of the ReadingWise intervention, and the interest among a school team in our evidence-base.
Recognise the elephant in the classroom – possibly not the best turn of phrase, but perfect to draw attention to how the blindingly obvious, yet often overlooked, potential of TAs can be unlocked by empowering them, by training teachers who are responsible for them and giving them the tools they need to make an impact, and allow time for the sort of involvement and planning as we saw on this inset day.
Some simple stuff when you take a step back but so often overlooked.
Congratulations
We've since heard that Rachel and her team deserve a massive pat on the back as, in addition to all the other accolades they've won, they've just been awarded the most coveted title of 'Changemaker School' by the Ashoka organisation to promote their core values of empathy, creativity, leadership, innovation & teamwork in society.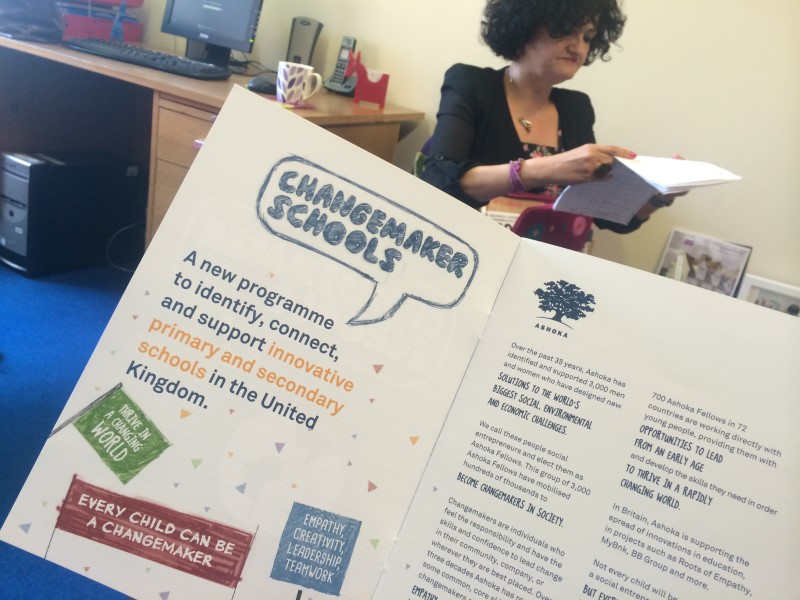 Very well earned. We're certainly both delighted and proud to be working with them.
We'll report back on The Spinney's trial of ReadingWise next term, and our own exploration of empathy and how this can (and must?) be integrated into approaches to develop comprehension skills.
Finally
The most negative feedback we heard after Jamie's talk?
"Can you show me the ReadingWise programme, I was expecting a demonstration in your talk!"
You can't win them all but in just a few minutes we'd given them an overview of the system on our exhibition stand and booked a number of training sessions. Maybe we can visit your school, maybe on your next Inset day? Until then have a look at this inspiring short film of how another amazing school is empowering their TAs.

We're confident it will remind you why you came into teaching and get this new year off with some ooomph!