In our work to develop the best Comprehension intervention possible, we looked closely at the relationship between the intervention groups (10 pupils work with a TA to deliver reach) and how they take their learning back into the classroom. In all interventions, there is a danger that the learning remains seperate to learning in the classroom and doesn't 'travel'. This theme is explored in our University of Cambrige research, Reading More Wisely, where we saw evidence of learning travelling between ReadingWise intervention sessions and being applied in other contexts. To facilitate this travel in comprehension sessions, we have developed a poster.

Our Comprehension intervention, delivering high levels of engagement through the narrative The Red Stone of Calcutta, aims to teach strategies to pupils over 20 sessions. To facilitate the deep embedding of these skills, we see the classroom teacher as being an essential agent. The A2 poster aims to anchor the skills in the classroom, to be referred to by both the classroom teacher and the intervention pupils outside of the intervention sessions.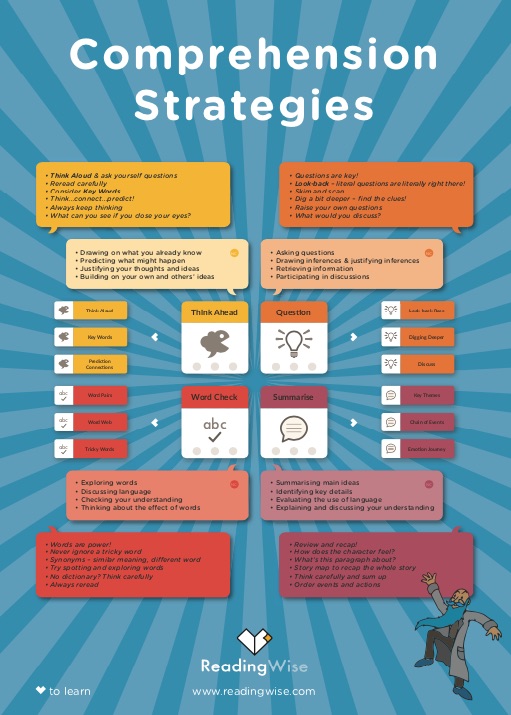 It is useful for any primary classroom in England, as it includes reference to the English national curriculum objectives and how strategies support them.

And for a limited time you can grab yourself the poster.