There once was a man called Edward…
12th May is recognised nationally as Limerick Day and marks Edward Lear's birthday – the English writer well-known for his literary works of nonsense in poetry and prose.
What is a limerick?
Dating back to the 18th Century, the limerick is a famous five-line poem trivial in nature and written using humour.
Lear popularised the limerick throughout the 19th Century and wrote over 200 of the nonsensical poems, often with an accompanying illustration to support the humorous subject matter. He published a volume of his limericks "A Book of Nonsense" in 1846 - the opening poem is cited to be among the most iconic: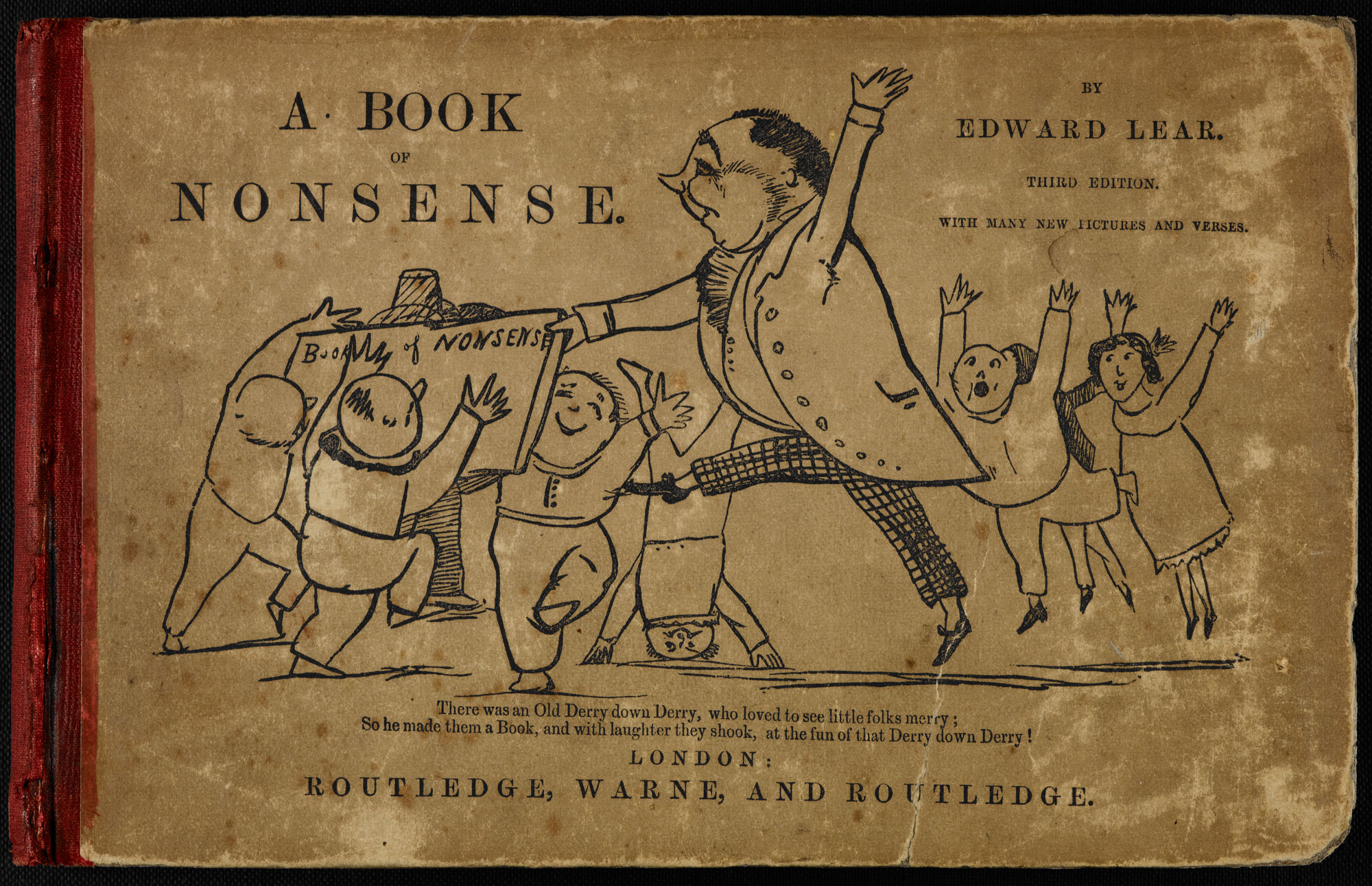 "There was an Old Man with a beard,
Who said, "It is just as I feared! —
⁠ Two Owls and a Hen,
⁠ Four Larks and a Wren,
Have all built their nests in my beard!"
How do you write a limerick?
With rigorous structure, lines one, two and five must rhyme and contain seven to ten syllables. While lines three and four are shorter with five to seven syllables, they too must rhyme and have a similar rhythm. The rules are important in shaping a limerick, as is ensuring the right lines rhyme! To get started you could use your name as inspiration, your hometown or something funny that happened to you.
We tasked our Community team to write their own limericks
It wasn't as easy as they first thought so Caroline inspired everyone with a few of her favourites from her copy of Lear's 'Nonsense Omnibus' – she was given the book in 1976 for Christmas by her Mum and Dad.
Here's her top pick:
"There was an Old Person of Hove,
Who frequented the depths of a grove;
Where he studied his Books,
With the Wrens and the Rooks,
That tranquil Old Person of Hove."
Caroline also shared this limerick with us for its great use of vocabulary:
"There was an Old Man of Port Grigor,
Whose actions were noted for vigour;
He stood on his head,
Till his waistcoat turned red,
That eclectic Old Man of Port Grigor."
Kirsten delighted us with her limerick! She was keen to write about being part of the ReadingWise team and how working together and supporting each other made her feel:
"Been a while since I picked up a book,
Then this morning I did have a look;
Always helped by the guys,
From the ReadingWise,
An opportunity I'm so glad that I took."
Emily initially focused on using the word 'library' until she found there are very few words that rhyme with it! She decided to write about her dog Willow and the words came together much easier:
"There once was a spaniel called Willow,
She propped herself up on her pillow;
Every night she would read,
How to catch ducks off the lead,
She's a clever one, our little Willow."
Despite enjoying the experience, Hayley found the process quite hard! At first she spent time trying to rhyme her name with a second word – 'ukulele' didn't quite cut it… She reframed and came up with a limerick about a bookworm:
"There was once a bookworm called Phil,
For whom reading books was a skill;
He'd read a story,
Quicker than Rory,
Who read a bit slower than Phil."
Our member schools got involved too!
Some of our member schools were keen to get involved when they heard we were working on our own limericks.South Ayrshire's Muirhead Primary School in Troon contributed with a selection of limericks - all expertly written by the pupils of Alison Harris' P3 class:
"There once was a spaniel dog,
Who cried like a big flume log.
He danced the Conga,
With his owner Ponga,
Then fell asleep in the dark yukky bog."
Written by class P3.
"There once was a man called Van,
Who liked to tell on Dan.
Dan was cheeky,
Big and peaky,
And Van liked to spy on Dan!"
Written by Sam and his friends in P3.
"There once was a cat with a bat,
Who said to the dog, "Take That!"
The dog ran away,
The cat said hooray,
And slowly dozed off on his mat."
Written by Caitlyn and her friends in P3.
"There once was a boy from Iceland,
Who wanted to visit Miceland.
He jumped on a plane,
Flew in the rain,
And woke up confused in Diceland!"
Written by Lucy, with a little help from her classmates!
"There once was a bird called Tweet,
He liked his food quite sweet.
He knocked on the doors,
With a costume and more,
And went to trick or treat."
Written by Ava.
"There once was a boy called Wade,
Who jumped on a yellow spade.
It broke in two,
Through the air it flew,
And joined a bad gang on a raid!"
Written by April and her friends in P3.
"There once was a boy called Pat,
Who tried to tease on Jat.
Jat was nice, thin and slim,
And Pat liked to play on Jat."
Written by Andrew.
"What great fun we had writing them! Thank you for the opportunity to help celebrate Limerick Day."
Alison Harris, P3 Teacher
We've thoroughly enjoyed paying homage to Edward Lear, celebrating Limerick Day and creating some light-hearted poems of our own – we hope you've enjoyed reading them. If you or your class have contributed to Limerick Day, do tag us in your tweets; we'd love to see them.