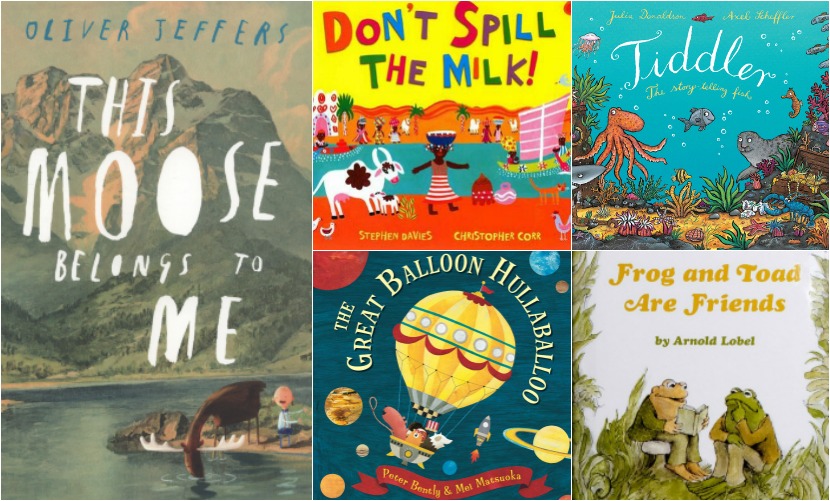 It's almost the summer holidays and you know what that means? Summer reading! There's no better way to finish up a long day of fun in the sun than relaxing with a great book.
So today we're bringing you five books that are perfect summer reads for your key stage one readers. These books guarantee adventure and beautifully illustrated escapism whilst also giving readers the opportunity to practice their decoding and comprehension skills.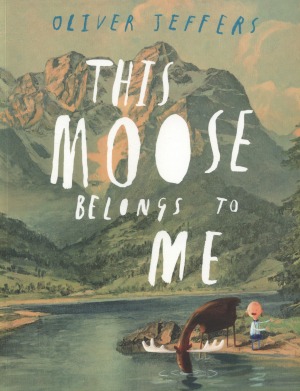 This Moose Belongs To Me by Oliver Jeffers
This Moose Belongs To Me is the heartwarming story of a boy and a moose. Wilfred hasn't always owned a moose, but the moment he saw it, he knew it was his. He promptly named the moose Marcel. But Marcel is more interested in eating apples than being a pet.
Awash with gorgeous illustrations and a charming story, This Moose Belongs to Me reflects on friendship and ownership.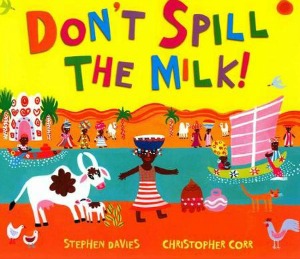 Don't Spill The Milk by Stephen Davies and Christopher Corr
Penda lives in a tiny West African village. Don't Spill The Milk follows her journey through the dunes and up and down the steep mountain to carry a bowl of milk to her father who is minding sheep.
The vibrant colours and details of Christopher Corr's art style bring the setting to life. The story of love and perserverance is universal and is sure to engage young readers.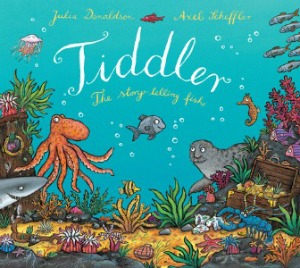 Tiddler: The Story-Telling Fish by Julia Donaldson and Axel Scheffler.
Tiddler is a little fish with a big imagination. Every day he is late for school and every day he has a new tall tale to tell. But what will happen when he really does get captured?
Our team member Caroline recommends Tiddler as one to read aloud to appreciate it's rhyming text and the heartwarming twist!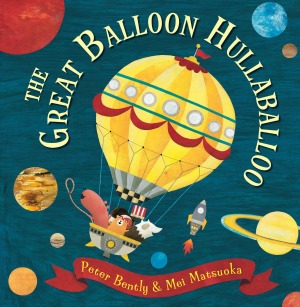 The Great Balloon Hullaballoo by Peter Bently and Mei Matsuoka
Simon the squirrel's mum sends him off to the shop for cheese, but Simon decides to set off for the moon instead. However shopping in outer space proves to be rather difficult, will Simon make it back in time for tea?
The Great Balloon Hullaballoo is a thrilling escapade through space. It's funny rhyming text and bright, colourful illustrations will fill young readers with wonder and delight!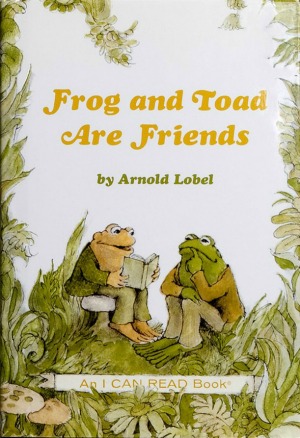 Frog and Toad are Friends by Arnold Lobel
This classic collection is still popular today due to it's timeless depiction of friendship. Frog and Toad are best friends who go on many adventures.
Our team member Jamie describes it as a collection of humorous, ambling stories with the lovable but grumpy toad and his loyal friend frog. It's perfect for 3-6 year olds, and an escape to slower times.



I hope you've enjoyed seeing our recommended summer reads. Will you be picking any of them up for your Key Stage One readers?
And finally - do take a look at our Key Stage Two Summer Reads over here!