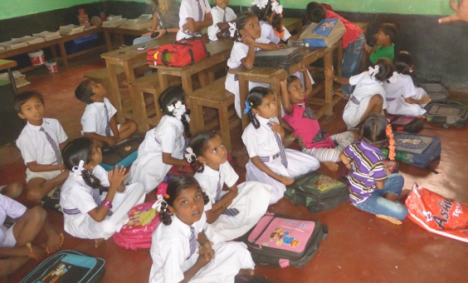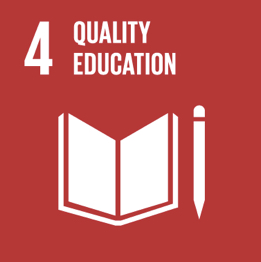 This statement was signed by over fifteen organisations at the first ever Girls' Education Forum in London at the beginning of July. The Girls' Education Forum was hosted by the Department for International Development and Global Citizen. I was fortunate enough to attend alongside ministers from countries including Tanzania and Afghanistan and pioneers in education and women's rights including Julia Gillard, former Australian Prime Minister and chair of the Global Partnership for Education.

Girls' Education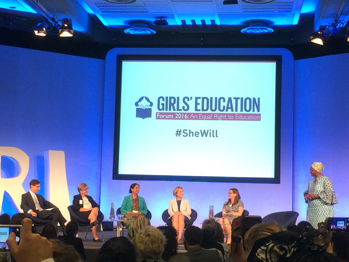 In September 2015 the UN General Assembly agreed to 17 Global Goals to build a sustainable, more equal world. Global Goal 4, Quality Education, set out the ambition to ensure inclusive and equitable quality education for all children by 2030. However, no action plan has been created for this goal and we need to step up, we need to step forward, to achieve this goal.
There are currently 63 million girls out of school around the world, and the impact on their lives is devastating. Girls who are not properly educated are more likely to live in extreme poverty and to lead a less healthy and productive life. A quality education is one of the most effective routes to help break this cycle of poverty. Educated women are less likely to marry early and against their will, they are less likely to suffer at childbirth, more likely to have healthy babies and most of all they are more likely to go on and send their children to school. With more girls going through school, we will have more girls stepping up and leading the way, reaching out to their peers to make sure they get every opportunity. This is an unstoppable force for change.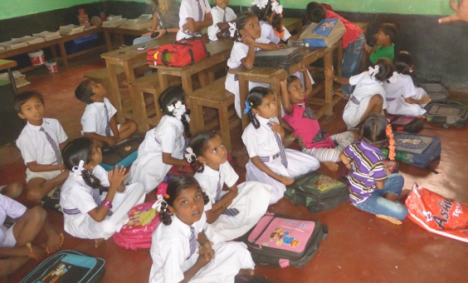 Barriers need to be broken down in order to bridge the distance between girls attending school, and girls actually learning in school. Evidence shows that even the girls who are in school are struggling to learn the basics. Adolescent girls in particular face barriers to completing secondary education and are much more likely to be out of school than boys of the same age, making efforts to break the poverty cycle less effective.
The Girls' Education Forum gave me the opportunity to take part in workshops on technology, girls' education and education in conflict.
What was achieved?
At the Girls' Education Forum, hundreds of young people, influencers, civil society partners, governments and NGOs came together and launched a global action plan to get every girl in school, learning at school and finishing primary and secondary education.
Justine Greening, the newly appointed Education Secretary, announced £100 million of extra funding for girls' education.
The UK government committed to help an extra 175,000 of the world's poorest, most marginalised girls achieve a quality education.
The governments of the UK, US, Norway, Canada, South Sudan, Tanzania and Afghanistan signed up to plan to get every girl in school and learning.
More than 67,000 Global Citizens signed the petition calling on world leaders to come together and support this new Statement of Action.
The US will help Afghanistan train teenage girls to become teachers – and South Sudan will increase female teachers from 12% - 40% in the next 5 years.
What can we do now?
Education cannot wait for peace to be achieved. You can't possibly wait until the 'time is right'; the right time is now. For most people currently caught up in conflict, education is their future, it is their hope. They need the rest of the world to act and to raise awareness to enable those children's lives that have lost all sense of normality, to have normality. That normality is education.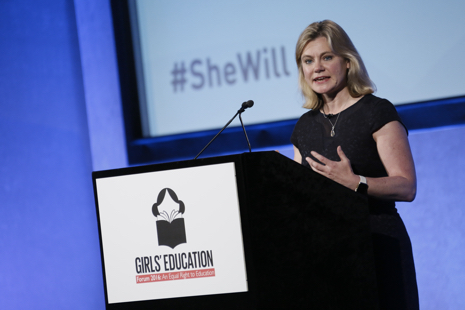 The best people to advocate for education for young people are young people. We are winning the battle on gender equality, but we're winning it too slowly. Former International Development Secretary Justine Greening said: 'Education doesn't just shape individuals; it shapes countries – but right now too many young girls are deprived of an education simply because of their gender. We held the Girls' Education Forum to put a spotlight on that, and to focus on what education can do to unlock prospects for girls around the world.'
This is exactly what we need to do. We must put a spotlight on girls' education and call on people to drive action from global leaders by joining in, speaking out and taking action.
If you tell five people about the importance of achieving Global Goal number 4 and what you know about taking action, if you raise awareness whether it be through social media, in your school or at home, we will all become role models for aspiring girls globally.
Find out more about the Global Goals by vising their website: http://www.globalgoals.org/
and spread the word by using #GlobalGoals on Twitter.