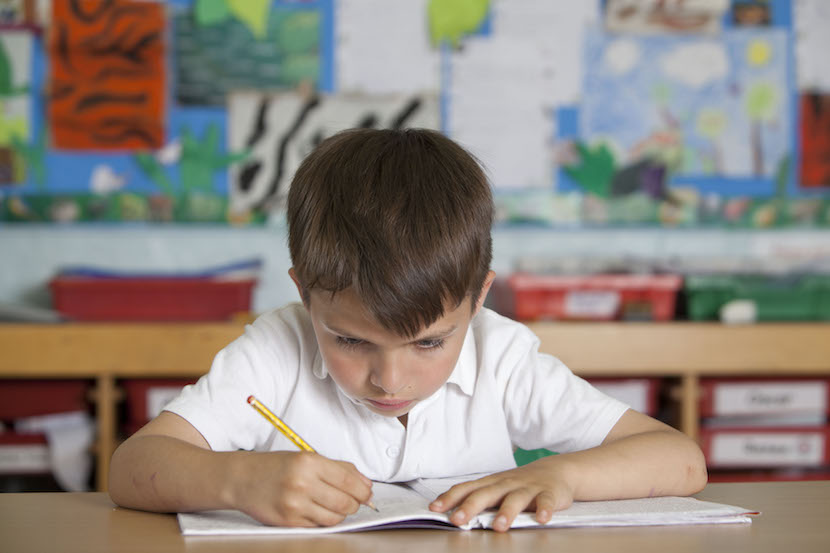 From Reluctant Reader to Reading for Pleasure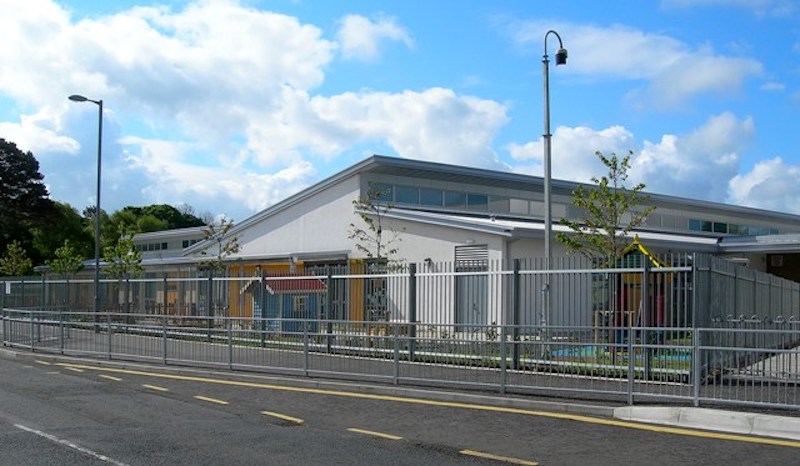 Alloway Primary School serves the village of Alloway and surrounding areas in Ayr, Scotland. Dedicated to enabling all children to achieve their full potential, Alloway Primary's 417 pupils are encouraged to enjoy their learning successes and celebrate their wider achievements. Children benefit from a wide range of experiences planned by the dedicated staff team who challenge them to aim as high as they can.
Raising Attainment in Literacy
Teaching staff are committed to increasing attainment for every learner in reading and writing:
"The importance of our young people becoming literate should not be underestimated for we recognise that by improving reading, writing, listening and talking we are improving their life-long learning skills and this will directly impact on the Scottish nation."
Alloway Primary uses our Zip, Decoding and Comprehension programmes to support targeted intervention work.
For one reluctant reader, 'Peter', who had struggled with reading and decoding throughout his school life, completion of our Decoding programme ignited a desire to read in his spare time. It also boosted his confidence to contribute to class.
A Reluctant Reader
Peter found reading to be 'hard work' and 'boring' as he couldn't read texts that interested him. As a result, he was unwilling to read aloud or volunteer to answer questions on a text in class. He hadn't engaged with any previous interventions – book-based or online. At 11-years old, Peter was identified as having a reading age significantly lower than that expected of his age; when he was tested at the beginning of the intervention his reading age was 9.6.
Our Decoding programme is for learners with a reading age below their chronological age irrespective of key stage – Peter was one of a group of eight pupils that participated in an intervention using Decoding.
Decoding Intervention
ReadingWise Decoding delivers rapid reading improvement – and can reach large numbers of learners quickly and effectively. For Peter, like so many struggling readers, the intervention needed to develop his reading age as well as empower him as a learner, building self-confidence throughout.
Further to assessing his reading age, Peter was given a personalised learning plan for the programme, featuring multiple animated lessons that incorporated multi-sensory activities. These activities are designed to help learners work through blends and progress through common endings, words and sentences using a variety of innovative approaches to unlock reading. Once a lesson is complete, learners are rewarded with a quirky clip of something by way of an animated GIF or a three-second video.
Peter's Personalised Learning Pathway
Peter enjoyed working at his own pace on his own personalised lesson plan. Over a 13-week period he completed three 30-minute sessions each week, working in the school's ICT suite. The Pupil Support Teacher created a good working atmosphere with all pupils engaging with the programme; she intermittently introduced new activities to the group, having adopted a facilitator role.
Aside from this, Peter worked independently and particularly enjoyed the 'drag and drop' activity, which involves clicking a button to hear a word being said out loud, choosing the correct word from a selection below it, and dragging the word up to match the sound button.
The Impact
In our Decoding programme, impact is measured by external pre- and post-intervention reading age assessments, to demonstrate impact per learner, per group or per school. When assessed at the end of the intervention, Peter's reading age was 12.9 – he'd achieved a significant increase in reading age of 3 years and 3 months, in just 13 weeks. Not only this, but his teacher noticed a marked improvement in his confidence, in his ability to read fluently, and in his ability to read for meaning.
"He loved coming out and being in front of a computer. He loved the little video clips and the immediate feedback… It was also really helpful for him to see his progress as he went through, and to check his accuracy score… His reading age improved… and that then fed back into his classwork because he was more confident in reading and therefore more willing to read and more willing to engage in literacy."
Fiona Priestnall, Principal Teacher Inclusion (Learning and Teaching), South Ayrshire Council
Furthermore, Peter learned new techniques – by using a whiteboard he could check his spelling and see if a sentence makes sense before writing it down.
Peter is no longer a reluctant reader – he now enjoys reading for pleasure in his spare time.
Next Steps
Since undertaking the Decoding programme, Alloway Primary School looked to build on the success of the intervention and focus on improving Peter's comprehension skills. Our Comprehension programme helps develop the quest for meaning behind a narrative. It's content, structure and design deliver age-appropriate sessions for Primary and Secondary schools Years 5-9.
If you would like to see Decoding in action, please drop us a line and we can organise a 15-20-minute run through of the programme with one of our team.
Image credit: Mary and Angus Hogg / Alloway Primary School / CC BY-SA 2.0