Avatars Are Here!
This week we launch avatars for ReadingWise learners. This article takes you through how they work as simply as possible!
What are avatars?
Avatars are an image that your learner can choose to represent himself or herself online. We've selected a range of emoji style faces to kick off as per the picture above.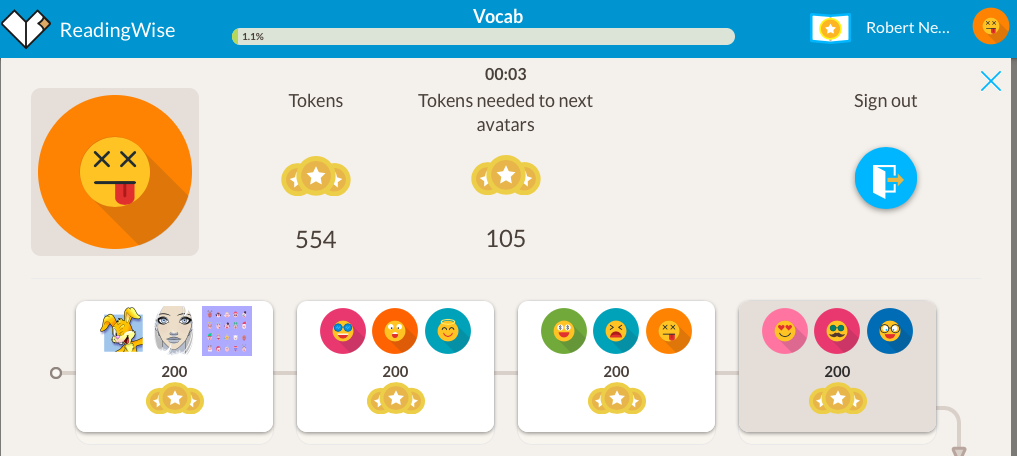 How do learners get them?
Learners unlock groups of 3 avatars by earning the tokens as usual. So, the first group of 3 avatars are unlocked when a learner gains 200 more tokens than they already have; the second set of 3 avatars is unlocked after another 200 - and so on. Learners can select a new avatar each time they unlock a new group. See picture!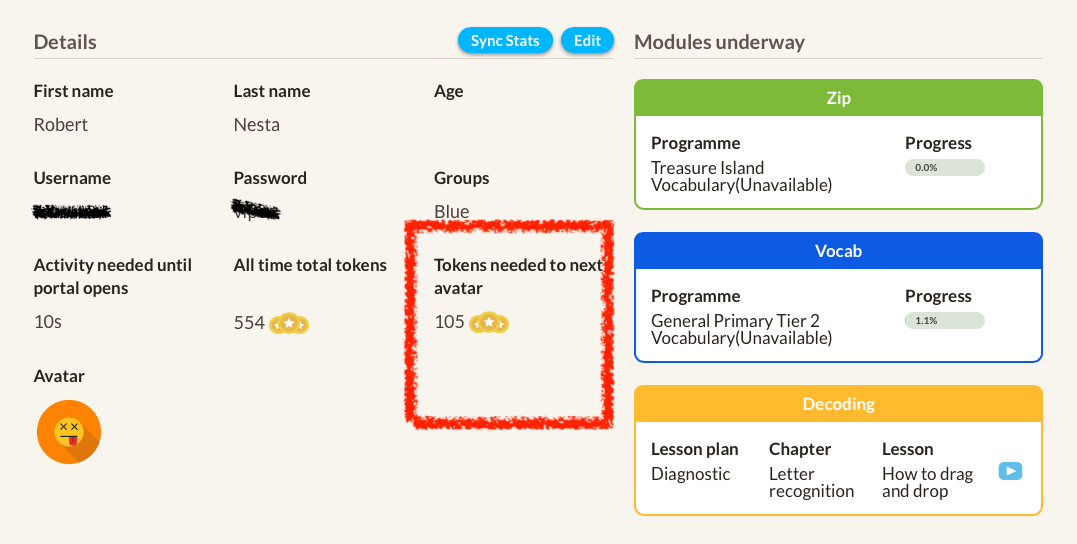 Do we know how many more tokens are needed to unlock more avatars?
Yes. Learners can look when they are selecting their avatar; teachers can view on the learner view page.
Can they select avatars anytime they like?
No. We believe that spending time selecting avatars is not the best use of learning time. When improving reading, every minute counts! So, learners can only access the portal (where they select avatars) every 30-minutes of activity in ReadingWise programmes. The portal will only open for 1 minute. You can see in your dashboard when the portal is due to open for each learner.
Feedback please!
As ever, we love your feedback and take it on board to hone each feature so that it works for you and your learners. Get in touch with Caroline, Jo and Emily and let them know what you think. Or email us via the contact page! Thanks for working with us to improve reading.