From funny contemporaries to suspenseful fantasies, we've got a range of books to suit every taste. Whether it's a stand-alone for a rainy afternoon or a series that will keep your reader going all summer long, all these books are filled with excitement and are sure to engage readers.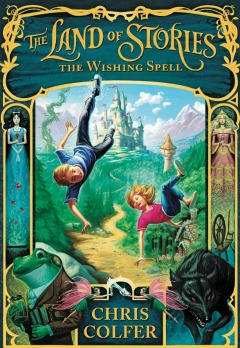 The Land of Stories: The Wishing Spell by Chris Colfer
The Wishing Spell is the first in The Land of Stories series, of which there are currently five books. The Wishing Spell follows twins Alex and Conner as they accidentally fall through a cherished book of stories and land in the fairytale world. After encountering witches, trolls and talking frogs; the twins find that getting home might be more difficult than they thought.

Readers will be delighted to see characters that they know and love in a new, whimsical setting. These slightly longer books have short, exciting chapters and are perfect for bedtime reading.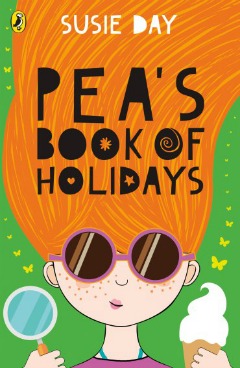 Pea's Book of Holidays by Susie Day
From the Pea's Book series by Susie Day, Pea's Book of Holidays is the perfect summer read. Pea Llewellyn is a bright young girl with a head full of dreams, a wacky family and a life full of funny adventures. It's the summer holidays and Pea is going off camping to Corfe Castle, the inspiration for Enid Blyton's Kirrin Island, where she finds herself facing a summer of ghosts, mysteries and mischief.

Pea's Book of Holidays is a beautifully written love letter to the Enid Blyton stories whilst also questioning their relevance in today's society. It's clever, diverse and above all highly enjoyable. Whether you're by the beach, or enjoying the great indoors, this warm and funny book will keep your young readers entertained.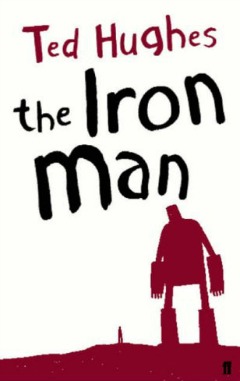 The Iron Man by Ted Hughes
Designed to be read over five nights, this classic is perfect to take away on holiday. Suggested to be one of the greatest modern fairytales, the story of The Iron Man is compelling and sure to spark the imaginations of young readers.
Recommended by two of our team members; Sam credits The Iron Man for his love of reading whilst Caroline appreciates it's wonderful insight into humanity, both good and bad.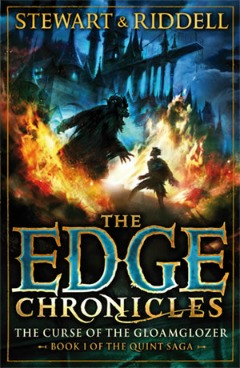 The Edge Chronicles by Paul Stewart and Chris Riddell
With an incredible twelve books in the series and more still being published, The Edge Chronicles will keep your young reader satisfied all summer long. The world of 'The Edge' is a vast cliff above a seemingly endless void, and each book is a new adventure set in this fantastical world.
This immersive world is wonderfully detailed and filled with extraordinary characters, bizarre creatures and wondrous landscapes. It is the ultimate escapism whilst also being grounded in universal themes such as technology, war, friendship and loyalty.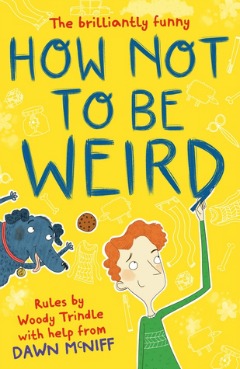 How Not To Be Weird by Dawn McNiff
Woody has always worried about being weird, and the bullies at school certainly don't help. But Woody has a plan: to get un-weird, and fast. However, plans don't always go smoothly, and with the involvement of his wacky mum and mischievous dog, things get a little tricky!
How Not To Be Weird is a quirky, hilarious adventure with an important lesson at the heart of it: always be yourself.



Those are our top five summer recommendations for key stage two readers! All of these books are wonderfully universal and can be enjoyed by ages 7 to 70, but they are sure to enchant your young readers and keep them entertained all summer long!
Check out our summer recommendations for key stage one readers here.