What is ReadingWise Decoding?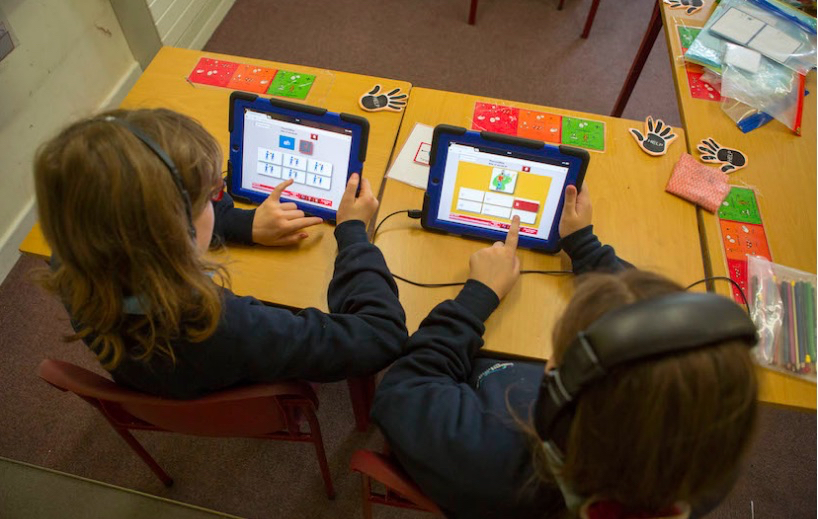 The ReadingWise Decoding module is an online literacy programme for struggling readers in primary and secondary schools. On average it increases reading age by 9 months in 20 hours. It contains over a thousand animated lessons, and incorporates multi-sensory activities. Learners are encouraged to work independently and are rewarded for accuracy. The programme is easy for a schools to roll out; we train TAs to run the programme in under 2 hours. Over 4,000 learners benefitted from the programme in UK schools in 2015.
Who is it for?
ReadingWise Decoding is for learners with a reading age below their chronological age.
Primary Schools
We recommend the programme for learners in Year 2 and above. In KS1 the programme is effective for those who struggled to pass the phonics check, or for those who are not making expected progress. The programme helps struggling readers in KS2 succeed in their SATS. ReadingWise Decoding is effective for EAL learners in all key stages.
Secondary Schools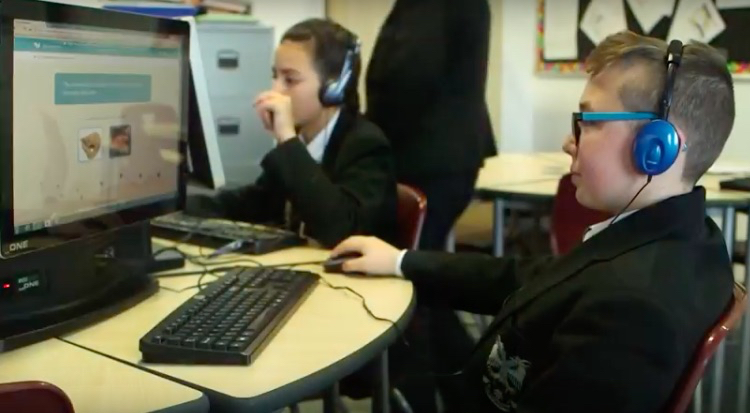 Secondary schools use ReadingWise in Year 7 to deliver rapid reading improvement for those arriving with low literacy. This is critical in helping these learners access the wider curriculum. ReadingWise is also effective in later years both in KS3 and KS4, in supporting schools to close the gap.
How it works in a school
Primary Schools
The delivery model has been honed over a number of years to maximise impact. Regularity is key. Schools schedule 3-5 sessions every week. Each session is 20-30 minutes long. Up to 10 learners attend each session, supervised by one trained member of staff. You can reach large numbers of struggling readers quickly and effectively.
Secondary Schools
Secondary schools have varying models to look after their struggling readers. We work with them all. The key is to ensure 3-5 regular sessions take place every week. Each session can have up to 10 learners, with one trained member of staff supervising. Sessions may take place with the learning support team, in the library or in the classroom.
How does a typical session look?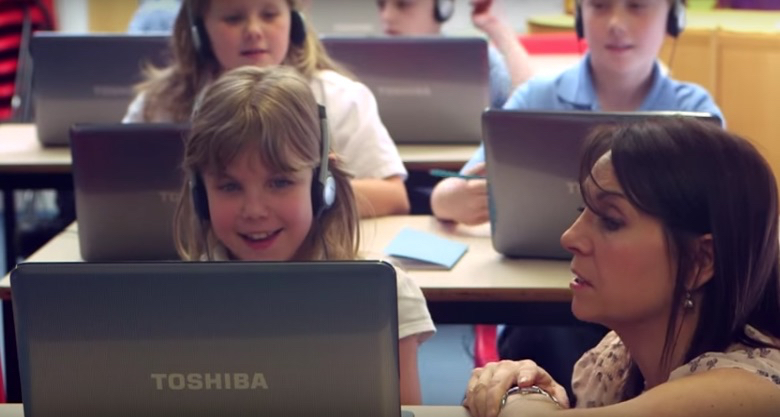 Learners log in independently on their computer or tablet. Learners work through a sequence of lessons, each lasting 2 or 3 minutes. They must complete each lesson with 100% accuracy to progress. Due to careful design, this is never frustrating. Learners are always successful, and they own each small success. Once a lesson is complete, they are rewarded with a GIF, a 3 second video snippet of something absurd, wonderful or humorous. This makes learners light up, preparing them for the next lesson. They continue like this for the duration of the session, employing a variety of multi-sensory techniques as they progress through the lessons. The supervisor, typically a trained TA, circulates and supports, offering a facilitatory presence. The learner's independence is an important factor in the programme's success. The next time the learner logs on, the programme continues where they left off, so there is no time wasting navigating pages.
The video below shows examples of some of the activties. For a more in-depth look, please get in touch for a short demo.
What makes ReadingWise Decoding so effective?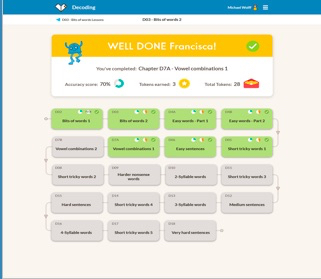 ReadingWise consistently delivers over 9 months reading age increase in an average of 20 hours. There are a number of reasons for this phenomenal impact.
Empowering learners - flying solo
Students have their own login and computer/tablet for the duration of the session, and work on their own. Each learner is allocated an individual, personalised lesson plan, which they work through at their own pace. Lessons are explained via video clips. The programme ends when the learner reaches the end of their lesson plan.
Multi-sensory activities
The programme consists of various multi-sensory activities to suit different learning styles - involving sound, movement, imagery, colour, memorization and visualisation techniques, and kinesthetic learning.
Profoundly engaging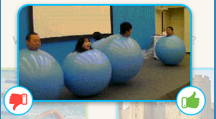 ReadingWise Decoding is fun! Lessons are short, simple and achievable. Learners are rewarded regularly, with tokens and GIFs.
Carefully sequenced activities
Activities are carefully sequenced to ensure repetition and grow progressively more challenging. Starting with a full set of phonemes, as well as blends from simple vc and cv types up to complex nonsense syllables.Then increasingly complex words from cvc up to every four-syllable word in the first three Harry Potter books.
Super-powered TAs
TAs are empowered to run ReadingWise sessions with up to 10 learners at a time, following a two hour training session.
How is impact measured?
Impact is measured by implementing pre- and post-intervention reading age assessments. Reports can be generated in order to demonstrate impact, per learner, per group or per school.
Why use ReadingWise Decoding?
ReadingWise Decoding will upskill your staff, improve confidence and reading ages among your learners and make reporting on impact simple. Hundreds of schools use ReadingWise, let the results speak for themselves. Read our case studies to hear school's experiences first hand.