The ReadingWise Roald Dahl Pack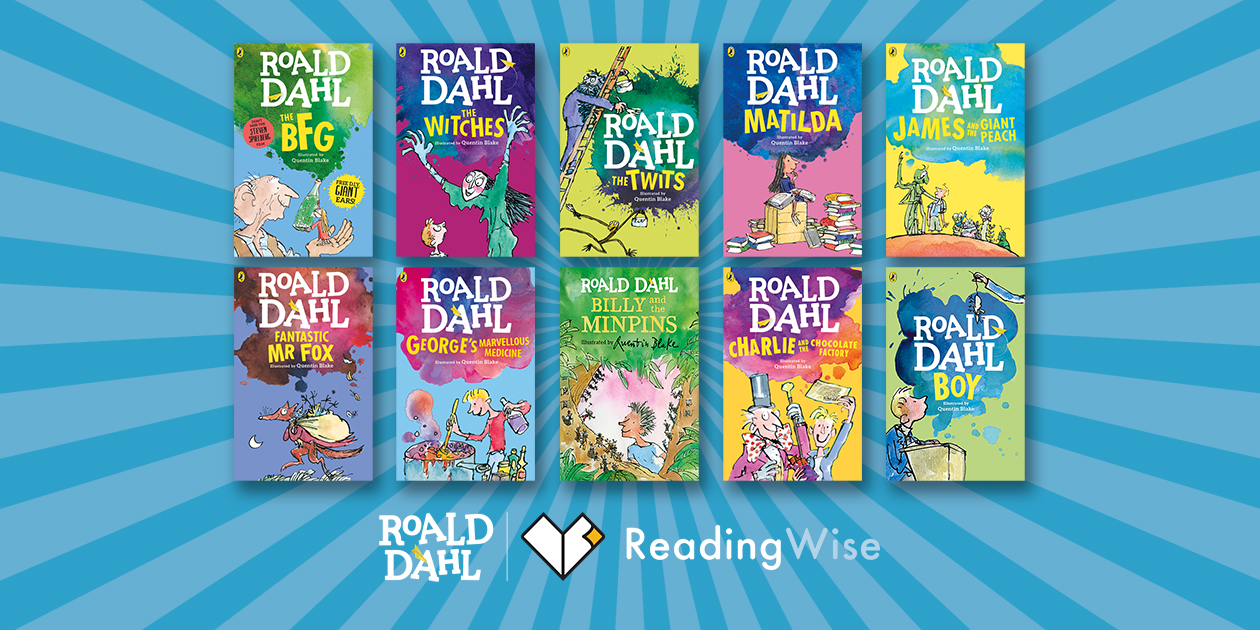 What is it?
We have extracts from 10 of the most popular Roald Dahl stories within our Roald Dahl Pack. Learners will work through fun online activities, which will explicitly teach them comprehension strategies (thinking ahead, questioning, word check and summarising), whilst helping them to unpick these amazing texts. Sessions are interactive and thoroughly engaging. Learners will also take part in a group discussion as part of each session.
Which year groups is it suitable for?
The pack is suitable for years 3, 4, 5 and 6. It has been designed to power-up comprehension skills in preparation for the reading SATs. It is organized into two stages, with built-in progression to meet the needs of pupils in KS2. Stage One provides shorter texts and is aimed at lower KS2 pupils whereas Stage Two becomes more complex with extended texts aimed at upper KS2. The flexible nature of the sessions, however, means teachers can select books from either stage to match the needs of pupils in their class or group.
How do I use it?
We suggest you use this fabulous resource in one of three ways:
As a teacher-led whole class activity with the online part carried out using an interactive whiteboard.
With groups of 10 learners working through the online activities individually (on PC, laptop or tablet) with TA support.
Alongside guided groups to reinforce comprehension strategies and develop independence and confidence when reading.
Is there a teachers' guide?
Yes! You can download the teachers' guide, for free, by clicking the button below.
Download the Roald Dahl teachers' guide
What will they learn?
At the heart of reading is the quest for meaning. Each session is designed to bring together key ingredients to improve reading; the explicit exploration of comprehension strategies; elements of metacognition; collaborative discussion and of course the underpinning ingredient - reading for pleasure.
What do the comprehension activities look like?
Below you'll find an image of each of the 12 comprehension 'mini-skills' which are available for each of the Dahl extracts.
Click on the buttons below to see!
Who is behind the Roald Dahl Pack?
Judy Clark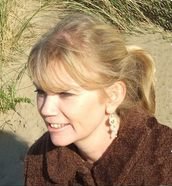 Judy Clark is at the heart of our team of 10. Judy is a consultant to the National Literacy Trust and Primary English Lecturer in the University of St John and St Mark. Judy knows her stuff, and while we've spent a year getting this right, Judy has spent decades deep in comprehension best practice.
Katie Flamman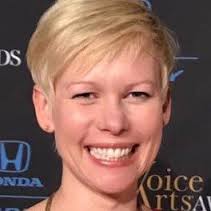 Katie Flamman is our voice of choice, recording the extracts to perfection. Katie was selected to record Shakespeare's work for the 400th celebration in 2016, winning an award for this work.
Why not have a listen to a cheeky The Witches extract by clicking below?
How much is the pack?
| | Duration | Licence | Cost | |
| --- | --- | --- | --- | --- |
| Non ReadingWise Member* | 1 year | School licence | £495 + VAT | Order now |
| ReadingWise Member* | 1 year | School licence | £295 + VAT | Order now |
*A ReadingWise member already subscribes to one of our literacy interventions. Interested? If you'd like a demo please book your slot via the arrange your demo button, below. Thanks!