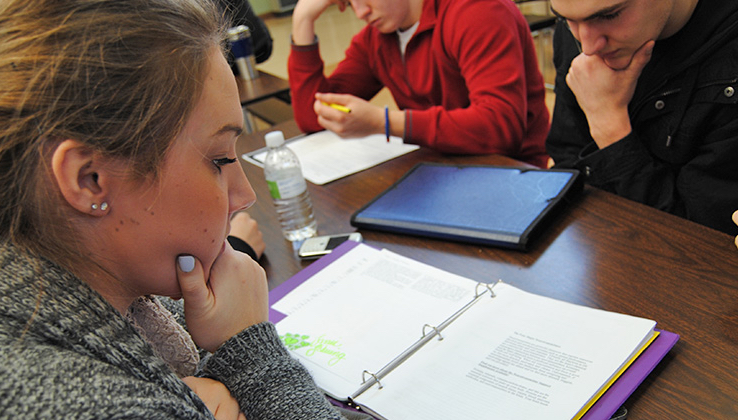 The programme has been running at Battersea Chapel, a community-based centre delivering adult education for the London Borough of Wandsworth, since November 2012.
Students attending the centre have very little reading skills and often have special educational needs. Michelle Guthrie, the centre's literacy tutor, tells us about two students whose lives have been improved by the programme
"Tom is in his 30s. He started the course after losing his job, when it was found out that he had poor reading skills. After losing his job, his lack of literacy made it extremely difficult for him to gain employment, so he enrolled on the course.
"Tom had been trying to learn to read properly for about 20 years after leaving school. When he arrived in our class, he was started on the letter recognition section of ReadingWise English. He then went on to start blending and chunking in Decoding. He was able to grasp the lessons on the computer very quickly.
"Within a few weeks, Tom was able to break down words and sound them out. He could recognise vowel and consonants and apply them accordingly, to read words and then simple sentences. By using the programme, he is now able to read words out of context and sound them out appropriately when reading short stories.
"Tom's confidence has really improved, and he is always trying to read words that he sees around him in his everyday life.
"Overall, the ReadingWise English program has helped to increase his confidence and self esteem. More recently, he has achieved the life-changing goal of becoming literate enough to gain employment."
Tom was not the only one to be helped. Michelle continues:
"Kenneth came to England from the Caribbean about two years ago. He had not much schooling and when he arrived in the UK, he had two problems – poor letter recognition AND poor learning ability.
"After two years of classes, he had not improved much at all. Last November, we put him onto the ReadingWise English program. From the start, he really enjoyed doing the activities. After two years of little progress, he was soon achieving letter recognition."

As well as working with adults to help them jump-start their literacy levels, we are also working actively with UK primary and secondary schools such as Calmore Junior School, Heathbrook and Alfie & Rashid from an East London school.